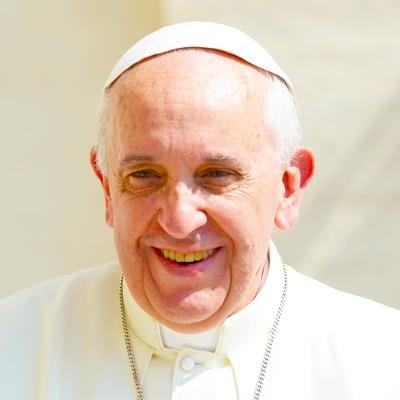 Pope Francis
Vatican
Welcome to the official Click To Pray profile of His Holiness Pope Francis.
863
have prayed
I invite everyone to pray for the people of Yemen. Let us pray hard because there are children who are hungry, who are thirsty, who do not have medicine and are in danger of dying.
Mariejack Mariejack
God bless them with food and water. Please god mercy on them
686
have prayed
I am about to leave for the United Arab Emirates. I am visiting that Country as a brother, in order to write a page of dialogue together, and to travel paths of peace together. Pray for me!
Sherry Ann Simmonsbecklesmarcano
May you have safe travels
J Smith
May God watch over and protect you on your very important mission.
1542
have prayed
Let us pray for the victims of the terrorist attack on the Cathedral of Jolo, in the Philippines. May the Lord, Prince of Peace, convert the hearts of the violent, and grant the inhabitants of that region a peaceful coexistence.
5457
have prayed
During the WYD, let us pray with Mary the Rosary for Peace.
鐘才雄
Cooperation pray for power.thanks the lord
Alen Joseph
praise the Lord