15
have prayed
Ti offro quella che sono,la mia piccolezza,la mia miseria,la mia pochezza con la consapevolezza che Tu Signore,nel Tuo immenso amore puoi moltiplicare,puoi potenziare questo mio nulla... ho bisogno di Te, stammi vicino. Gesù confido in Te ❤️
Rosaria Bettinelli
La tua preghiera, Celeste, è la mia. Così sia!
32
have prayed
Tu che hai sacrificato il Tuo dilettissimo Figlio e nostro Signore Gesù Cristo concedici, adorando la Sua Santa Croce,di attingere ai frutti della Salvezza scaturita dal Suo Cuore immacolato e abbi sempre Misericordia di noi.
Celeste Croce
Gesù confido in Te ❤️
26
have prayed
è così difficile a volte accettare questa vita,la tanta sofferenza... non Ti chiedo di comprendere dove vuoi condurmi, ma di donarmi tanta pazienza, umiltà, fiducia che mi ricordino come in Te tutte le pieghe prima o poi si spiegano fino a scoprirci Figli Tuoi amati e custoditi. Ti amo Gesù❤
Paola Passarello
Gesù confidiamo in Te! 🙏🔥🌿
47
have prayed
Madre di Dio e Madre nostra, nessuno a te ricorre invano, nessuno da te è deluso, dimenticato, abbandonato. Resta sempre accanto a noi Madre nostra e guidaci da Gesù. Ti affido mia figlia e i miei cari. 🌿🌹🌿🌹🌿🌹🌿🌹🌿🌹🌿🌹
Confido.in.te
Una dolcissima immagine, dolce quanto il cuore della nostra mammina celeste 🌹 Stai vicina ai tuoi figli, ti preghiamo ❤️
María Nicelly
Madre mía protegenos❤🙏
26
have prayed
Tu hai riconosciuto il grido di sofferenza di nostro Signore negli affamati nel mondo,hai curato le Sue ferite nelle piaghe dei lebbrosi,hai alleviato il Suo dolore confortando i fratelli soli abbandonati... Insegna anche a noi Santa Madre a riconoscere questo grido e prega per noi...
Anto 2019
Madre Teresa ascolta le nostre preghiere, tu che hai amato tanto i "piccoli" accompagnaci in ogni istante, Amen! 🌿❤🙏❤🌿
41
have prayed
ho sentito la Tua voce nella mia vita. Credo in Te Signore eppure continuo a cercarTi. Paradosso di una fede fatta di cammini verso la profondità del Tuo amore. Aiutami a testimoniare la bellezza di averTi incontrato e dimostrare con l'esempio quanto Tu ci sia necessario.
adeline
"May He give you the desire of your heart and make all your plans succeed." Psalm‬ ‭20:4‬ ‭🙏🏻📿🥀♥️🥀📿🙏🏻
Celeste Croce
Grazie 💙prego per tutti voi 🙏
1
has prayed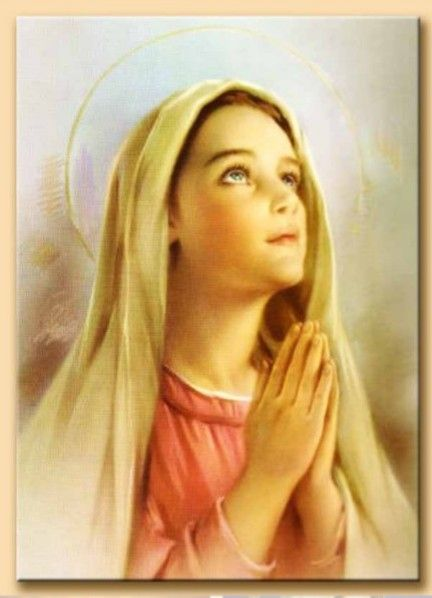 accompagna Martina in questo nuovo viaggio.Sostienila in questa esperienza. Non farle mancare il tuo affetto materno e il tuo sostegno. Amen 🙏❤️🙏❤️
55
have prayed
Tu sei apparsa nella fenditura di questa roccia. Nel buio e nel freddo dell'inverno terreno hai fatto sentire il calore della Tua presenza, hai mostrato la Tua Luce,la Tua bellezza per ridonarci pace e speranza.Grazie Madre Amatissima ❤️🙏❤️🙏❤️
Mariangela Sverzellati
. Mariangela ti amo Madre Santa
Mariangela Sverzellati
Mariangela ti amo MAa
36
have prayed
per l'agonia e le amare lacrime che versasti nel Getsemani nella più agghiacciante solitudine per lavare le nostre colpe,per vincere la durezza dei nostri cuori. Sii sempre benedetto o Gesù per il tuo immenso sacrificio. Sii benedetto o Gesù ora e sempre.Amen🙏❤️🙏
0
has prayed
🙏