16
have prayed
Sostieni o Padre con la forza del Tuo amore il nostro cammino incontro a Colui che viene. Fa' che,perseverando nella pazienza,maturiamo in noi il frutto della fede e accogliamo con rendimento di grazie il Vangelo della gioia.Amen
Maria Celeste
Padre nostro 🙏❤️🌿
21
have prayed
che hai preferito che i tuoi occhi venissero strappati pur di non rinnegare la tua fede e macchiare la tua anima, conserva intatti anche gli occhi della nostra anima e illumina la nostra via con la tua luce. Amen
🇵🇭vergaraE
🕯🙏St. Lucia, pray for us
18
have prayed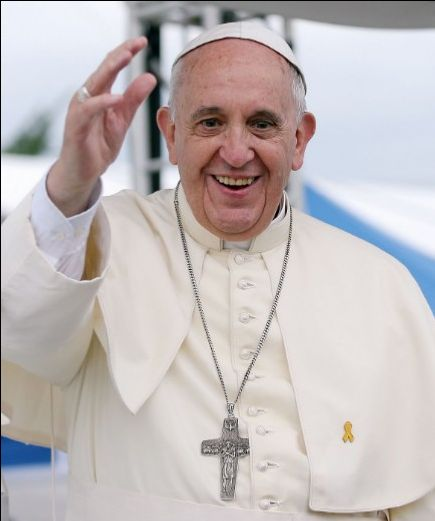 per i 50 anni di sacerdozio...anni in cui hai sempre cercato noi ,tuoi fratelli, nelle periferie più remote,nella nostra solitudine, nel nostro smarrimento... ed ogni giorno ancora ci educhi e ci mostri la via,ci guidi... Grazie Santità,il Signore e la Vergine Maria ti accompagnino sempre.
20
have prayed
"ricordaTi di me, quando sarai nel Tuo regno". Anch'io come il buon ladrone Ti chiedo Signore di ricordarTi di me. Non stancarti mai di cercarmi,di perdonarmi,di tenermi vicino a Te. Padre,abbi pietà di me e del mondo intero. Gesù confido in Te ❤️
25
have prayed
che ci hai chiamati a regnare con Te nella giustizia e nell' amore,liberaci dal potere delle tenebre. Insegnaci con costanza a far fronte alle ingiustizie,ai soprusi dell'umana cattiveria. Fa' che camminiamo sulle orme di Tuo Figlio e mettiamo la nostra vita a servizio dei fratelli più bisognosi.
🇵🇭vergaraE
🕯🙏❤In Jesus name pray, Amen
30
have prayed
L'anima mia si allieta nel mio Dio, perché mi ha rivestito delle vesti di salvezza,mi ha avvolto con il manto della giustizia,come una sposa adornata di gioielli.
Paola Passarello
Amen! 🙏❤💐🌿💐🌿💐
16
have prayed
Guidami Luce gentile,tra le tenebre guidami Tu.Nera è la notte, lontana la casa. Amavo scegliere la mia strada ma ora guidami Tu. Sempre mi benedisse la Tua potenza, ancora oggi mi guiderà per paludi e brughiere finché svanisca la notte e l'alba sorriderà al mio cammino. St John H. Newman
20
have prayed
Vieni Signore Gesù, siamo così soli, porta la Tua pace. Vieni Signore Gesù, porta la Tua libertà, siamo sempre più schiavi. Vieni a consolarci Gesù, siamo sempre più smarriti. Vieni Signore Gesù e resta sempre con noi.Amen
Rosalina Vitales
lord have mercy amen
23
have prayed
Sole del cielo e Stella del mare, risveglia la vita ovunque c'è morte. Rischiara con i tuoi raggi le nostre tenebre,i nostri indugi,le nostre incertezze. Insegnaci a vivere nella Tua Luce. Proteggici dolcissima Madre e salvaci con il Tuo immenso amore. Amen
Giovanna Cassenti
Vergine Maria concepita senza peccato, prega per noi che ricorriamo a te.Amen
20
have prayed
nella Tua infinita Bontà sei speranza che sopravvive ad ogni nostra miseria,ad ogni nostro male. Accendi in noi o Padre la scintilla che infiammi i nostri cuori e distrugga ogni male. Rendici degni di Te ❤️ Per la Sua dolorosa Passione infondi in noi la Tua infinita Misericordia. Amen
Paola Passarello
Gesù confido in Te! 🙏❤