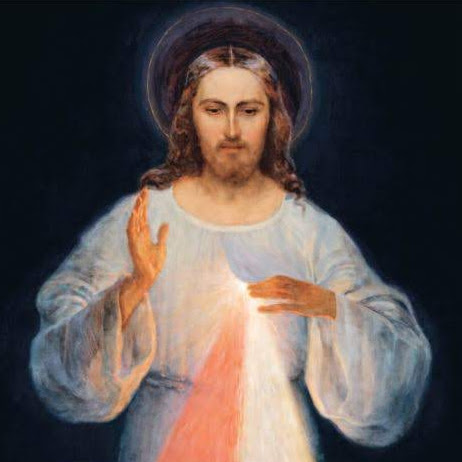 12
have prayed
Creo, Jesús mío,
que estás real
y verdaderamente en el cielo
y en el Santísimo Sacramento del Altar.
Os amo sobre todas las cosas
y deseo vivamente recibirte
dentro de mi alma,
pero no pudiendo hacerlo
ahora sacramentalmente,
venid al menos
espiritualmente a mi corazón.
Y como si ya os hub
9
have prayed
"Que a Divina Providência seja estendida a todo momento e momento, para que nunca tenhamos falta de casa, roupas e sustento. E os santos sacramentos nos últimos momentos."
Pai Nosso, Ave Maria e Glória.
14
have prayed
"May Divine Providence be extended at every moment and moment, so that we will never lack home, clothing and sustenance. And the holy sacraments in the last moments."
Our Father, Hail Mary and Glory.
5
have prayed
"Possa la Divina Provvidenza essere estesa in ogni momento, in modo che non manchino casa, vestiti e sostentamento. E i sacramenti sacri negli ultimi momenti ". Padre Nostro, Ave Maria e Gloria.
7
have prayed
"Que la Divina Providencia se extienda en cada instante y momento, para que nunca nos falte, casa, vestido y sustento. Y los santos sacramentos en los últimos momentos".
Padre nuestro, Ave María y Gloria.
4
have prayed
Divina Providencia, consérvanos el trabajo que tenemos y concédenos la gracia a quienes no lo tenemos.Divina Providencia, concédenos la salud que tenemos y líbranos de accidentes, enfermedades, odios y malas voluntades. "Divina Providencia que nunca nos falte, casa, vestido y sustento. Padr Ave Glo
14
have prayed
En México se ha ganado una batalla
Gracias Madre María de Guadalupe, por tu intercesión. Gracias hermanos, por sus oraciones. Gracias hermanos Ministros, por votar en favor del Don de la Vida. Gracias Señor Jesucristo, por atender nuestras suplicas. Bendito y alabado seas, Gloria a ti Señor Jesus.
9
have prayed
Triunfó la vida: Suprema Corte rechaza proyecto que buscaba despenalizar aborto en México.
Gracias María Santísima de Guadalupe, gracias a todos mis hermanos de esta Red Mundial de Oración que unieron sus rezos , gracias a los ministros que votaron en favor de la vida. Gloria a Dios !!!!
CLARA LUZ GAVIRIA
la gloria, el honor la honra y el agradecimiento a Dios, y la intervención de nuestra madre Santa María de Guadalupe.
Elenita Bohorquez
Bendito Dios
10
have prayed
Bem-aventurada Mãe de Guadalupe, interceda por seus filhos os ministros mexicanos encarregados de monitorar o cumprimento das leis, para que DEFENDEM O DOM DA VIDA HUMANA, desde a concepção até sua morte natural. Através de Jesus Cristo, seu Filho e Nosso Senhor. Amém.
13
have prayed
Blessed Mother of Guadalupe, intercede for your children the Mexican ministers in charge of monitoring compliance with laws, so that they DEFEND THE GIFT OF HUMAN LIFE, from conception until his natural death. Through Jesus Christ your Son and Our Lord. Amen.