21
have prayed
O Jesus, Mary and Joseph teach us: Faith, Hope and Love. Ps 103:1, Jn 14:26— Zita viewed her earthly responsibilities as a service to God, and to seek his presence through prayer and fasting. She refused to hold a grudge against those who once mistreated her.—- 😇 St Zita pray for us sinners
24
have prayed
St.Michael defend us in daily battle. Be our protection against the wickedness and snares of the devil;May God rebuke him,we humbly pray;And do thou, O Prince of the Heavenly Host, by the power of God,thrust into hell satan and all evil spirits who wander through the world for the ruin of souls.Amen
🇵🇭vergaraE
🕯🙏🌿St. Michael the Archangel, pray for us
30
have prayed
O Jesus, Mary and Joseph teach us: Faith, Hope and Love. Ps 68:10, Jn 17:1-11— Zita believed that her work was assigned to her by God. She always rose early to pray before work. She attended daily mass and spent the rest of the day working tirelessly.—- 😇 St Zita pray for us sinners
Philip Wing Kwok Chan
🙏🏻Amen
20
have prayed
Dear St Gabriel, -Clear and heal all that's getting in the way of me and my loved ones feeling deep peace. Remove all the negative energy within me and around me today that's causing me to feel out-of-sorts. Help me entrusted to God's Divine Light. Assist me in knowing I am worthy of His love....
35
have prayed
God Bless Everyone!
Maria Helena Fontoura
🔥🙏❤
37
have prayed
St.Raphael, the Archangel, arrow and medicine of Divine Love, wound our hearts, we implore you, with the burning love of God and let this wound never heal, so that even in daily life we might always remain upon the path of love and overcome all things through love. Amen.—— Thank you for healing...
🇵🇭vergaraE
🕯St. Raphael the Archangel pray for us🙏
22
have prayed
O Jesus, Mary and Joseph teach us: Faith, Hope and Love. Ps 68:1, Jn 16:33— "A servant is not holy if she is not busy; lazy people…is fake holiness." — 😇 St Zita pray for us sinners
17
have prayed
St.Michael defend us in daily battle.Be our protection against the wickedness and snares of the devil; May God rebuke him,we humbly pray;And do thou, O Prince of the Heavenly Host, by the power of God,thrust into hell satan and all evil spirits who wander through the world for the ruin of souls.Amen
leedanwal
United Mary, Thank you for a powerful prayer that lifts our Lord and Savior Jesus Christ over the wiles of satan. In Jesus Name amen 🙏🏾
29
have prayed
O Jesus, Mary and Joseph teach us: Faith, Hope and Love. Ps 21:1, Jn 16:28— "A servant is not holy if she is not busy; lazy people…is fake holiness." —- 😇 St Zita Pray for us sinners
26
have prayed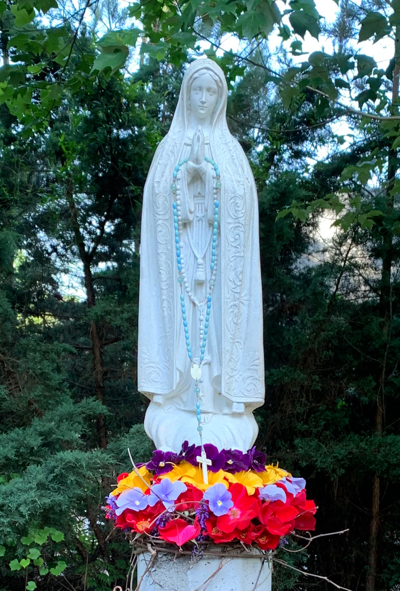 St Gabriel, Bring me the strength from the heavens that I need today. Remove all doubt and fear I have about the situation at hand. Help me to have the inner strength I need to persevere and to thrive in all circumstances that may arise. Help me to feel the presence of your strength around me. Amen