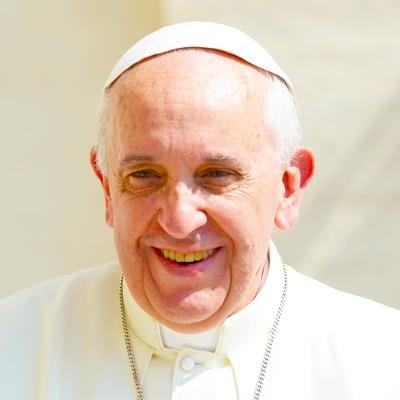 2021/01/10 14:50:00
1851
have prayed
I am praying for the United States of America, shaken by the recent attack on Congress. I pray for those who lost their life. Violence is always self-destructive. I urge everyone to promote a culture of encounter and of care to construct the common good.
I repeat montanajulian's prayer Holy Father, and Mildred Riveras. I love you and pray for you daily.
I pray that there be a peaceful transition of Presidents in the United States. I also pray that In my own family, religious diversity not be a reason for division. If we all call our Lord Jesus Christ our Creator, Sustainer, and Redeemer then that is cause for celebration and unification. Amen
Dear god please help Pope Francis open the ears, eyes, and hearts of everyone he comes in contact with & everyone he does not.
Thanks be to God, in whom we thrust.. Amen.
Holy Father I pray you take the opportunity to reach out to president elect Biden please pray over him so he reconnects with our faith .
Smiluj nam se ISUSE GOSPODINE!💔🙏
Thank you for praying for the USA, Your Holiness. We definitely need it and will continue to need it for some time to come. The evil one is trying hard to destroy our nation from within. Why can't we live in peace, harmony and brotherhood?🙏
Father God, help us to respond to evil with good. to anger and hatred with love, and to open ourselves to truly following our Lord, Jesus teachings to love one another as He has loved us.
Thank-you Pope Francis for praying for us. Prayer and reflection is the path for us to heal and give us direction for our future
Holy Father the United States Loves you and prays for you. pray for us. In god we trust.
I believe in almighty God the Father and I believe the united states of america and to the republic for which it stands
United States of America