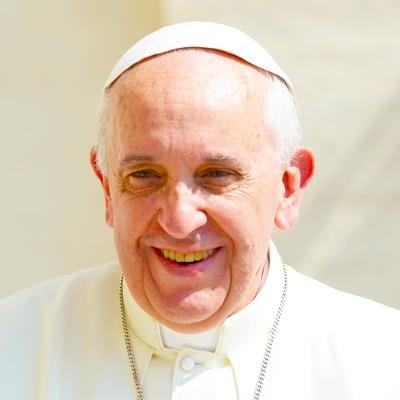 2019/12/04 13:15:00
5424
have prayed
Let us pray for all the pastors of the Church, that they might guide the flock entrusted to them with the same firmness and tenderness of the Good Shepherd.
Pray for our priests and their fellowship
give those in charge of your flocks the strength of your own love
I pray that god directs our leaders (priests) to guide us in our decisions for our work, families and politics.
I pray that Fr. Joseph Blenkle is held accountable also for sexual harrassment and misconduct towards me and for touching me innappropriately several times.
I pray Bishop Estevez is held accountable for Fr Robert McDermott who threatened to rape me and targeted a ten year old girl. He said, "After I rape you repeatedly don't bother to tell the police, no one will believe you." I pray Fr McDermott is not empowered to continue this evil.
Lydia Alyek: Almighty Father send forth Your Spirit upon our Priests that they may persevere in serving Your people
May god bless Father John and all at the immaculate heart of Mary church
and also to our newly appointed his emminence bishpo antonio luis tagle as the category of perfect evangelization of pope francis...amen...
and especialy our most faithful,his emminence pope francis give him xtra strength so he can guide all his followers in jesus name.
my god bless all your priests, clergys,all bishops, and all your servants in churches even all mandated organizations and ministries.belong to the catholic churches that they may be all serve you faithfuly in accordance with your will... amen...
....the.holly.virgin..grazie.pray.for.yours..buon.natale..amen..
Thank you , Desr Lord, for the gift of my pastor and his fellow priests... Amen
Thank You Father God for all of the priests and pastors that have guided and shaped my faith. I pray especially for Fr. Ted who is retiring this year. Please bless and guide all priests and pastors, those who are outstanding models of morality and faith, and those who struggle with their faith.
Holy father help us pray for all souls for we all need love and mercy.amen
praying that priests will help parents see their children with greater love.
Amen dear Holy Father! We also continue to specially pray for your life and your ministry, which is such a blessing to the Church and the whole world. May the Lord continue to sustain you, and visit you with diverse graces. In the mighty name of Jesus Christ I pray. Amen!
good morning lord. glory be to the father and to the son and to the holy spirit as it was in the beggining is now and firever amen
Amén. we pray for all the good priests who are serving with the heart of a good shepherd. We especially pray for those who are hirelings, that they may seek counsel and direction.
Holy Father please pray for rain in Australia and an end to the bush fires.
Gracias a Díos Para padre Tom Cargo...st. ambrose crest hill il.
Santo Padre! Pido todos los días por su santidad. Nos se desanime. Que el Espíritu Santo le mucha salud y fuerza para levantarse cada día. Nosotros estamos con Dios y confiamos que usted es Pedro. Oremos por los pastores buenos y los débiles. Que Diosito une Su Iglesia en esta Navidad. Amén
Thank You for Fr Donnelly, Pope Emeritus Benedict, and Pope Francis. Thank You for all your good priests. Thank You for me living here with a beautiful church to instruct, guide, and encourage!
I pray for Father Samaha, Salinas, and Soley
Papa por favor tenganos en oración Quisiera llevar a mis hijos para una bendición y que conozcan algún. milagro eucarístico Es difícil mantenernos unidos en la fe con la juventud como está hoy en día Se siente uno tan cansado Oro diario por tener sacerdotes santos y por usted Siempre!!!
"lord god through the intersecion of mama mary bring peace to our home our country and to the whole world for good health guidance and protection to all of us amen
good morning pope francis. i pray for all your intentions for the whole world amen
Oče vječne ljubavi🙏❤ Molim za svu braću Misnike,drage sestrice, redovnike i redovnice. Molim na nakanu Pape našega Franje.Očuvaj ga od zla. Amen
Holy Father I pray you are given the strength and the courage to stand against the Holy See and proceed with the beatification of Bishop Fulton Sheen. So terribly sad to see these shepherds once again being a stumbling block to the blessings of God.
Lord I pray for your forgiveness for all man kind for without you there is nothing. Lord I pray we are all worthy of your kingdom.Amen
lord bless also my sisters in hawaii with thier families and they'll be safe and can have thier vacation this coming year tjis i pray in jesus name amen thank you lord,thank you god,thank you holy spirit.. and also to my mother mary for your guidance thank you....
oh.god thank you very much for letting me inn...pls.bless our pope for he can always be your servant in this world and i also pray for all his ententions to be grant...lord pls.keep him safe and healthy for he can continue to guude the manki d and the catholic church worlwide amen
Our lady of the clergy pray for them.
Holy Father, may you continue to shepherd our Holy Roman Catholic Church to lead by example the Way. Amen. 🙏
My Parish, St.James in Cortland, NE., USA is blessed with a wonderful man of God, Fr. Walsh. The diocese of Lincoln, NE. is blessed with Bishop James Conley and many priests, nuns, etc. who truly reflect Jesus🙏
The pastors of the Church