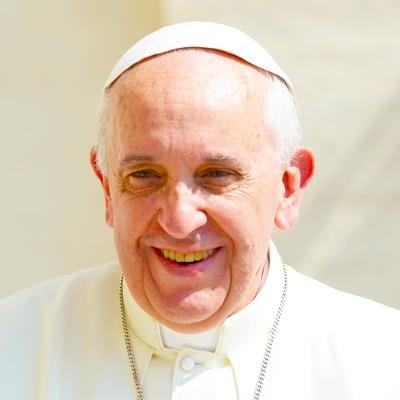 2020/05/24 14:50:00
4338
have prayed
I invite all people of goodwill to join in the Laudato Si Year, to care for our common home and our most vulnerable brothers and sisters. Let us pray.
please pray for the lonely, the isolated, the bereaved from virus pandemic.
what a wonderful idea by the Holy Father, A prayer network.All praying together in community.
Praise God constantly! Let us pray and hope for peace!🙏
Thank you, Holy Father for your kindness. Please, pray for us, drug addicts, who fight for our clean and sober life now!
Gracias Padre bueno que nos das salud para poder seguir ayudando a nuestros hermanos necesitados y que en nosotros ellos te vean a Tì Señor y sea señal de mantener Fè y Esperanza en Tì
Alleluia lets us pray as Pentecost approaches that people will be open to receive a fresh outpouring of the spirit that will convict them to care for their fellow man and our home that is Planet Earth. Amen.
pray to all , god bless and save all over the world mainly for Corona virus issues 🙏
May the Lord God of Hosts guide our footsteps toward those vulnerable and needy and may we help them however we can. Amen.
Lord I pray for your mercy for all of the world forgive us for our greed Amen
when you did it to the least of these you did it into me - Jesus
The Lord hears the cry of the poor, blessed be the Lord
Thank You, Papa Francisco.
glord come and heal your great creation.the whole world heal our country the philippines heal iur land oh god....amen
🙏🙏🙏#PrayTogether for common good
Father in heaven, help us to appreciate the wonders of your creation, of which, we are the benefitiaries, and resolve to be more responsible for earth's resources, to ensure sustainability. Amen
The cry of the Earth and of the poor