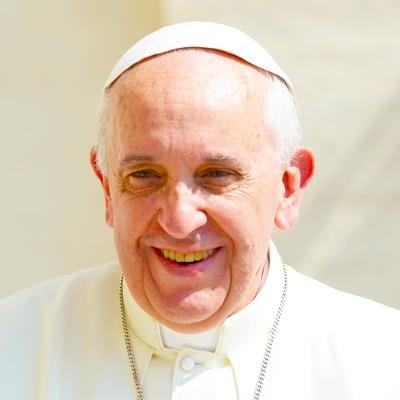 2019/11/19 09:00:00
3772
have prayed
I leave today on my 32nd #ApostolicJourney. Dear friends in Thailand and Japan, before we meet, let us pray together that these days may be rich in grace and joy.
Holy God, Holy Mighty one, Holy Immortal one have mercy on the Universal Church & on the whole world.Amen.
....the.holly.virgin..grazie..prayer.for.yours.buon.natale..amen..
eaucharistic heart of jesus thank you for the personal love you have for us in the blessed sacrament lord guide and bless our pope for his journey on your will amen
lord god, please forgive the japanese for their faith. such forgiveness i pray, can be delivered upon their acceptance of the Holy Eucharist, and that they kneel on bogh knees, whereas the triarii kneel upon one as do all daimyo. with wisdom, the way of service will be seen as one from before..
Praying for a fruitful journey. 🙏🙏
Thank you Pope today in Tokyo Mass.
rosalina vitales for the intention of our pope and for all priests and clergy..lord have mercy amen
lord thank you for this day...and for all the blessings amen
Señor que tu Espiritu acompañe siempre a Francisco, que los corazones duros de quien lo recelan se abran Amen
jYou are truly an apostle of PEACE !
dear lord place pope Francis under you protection and blessings on all you people peace to all the world and all the blessings amen
God bless you Pope Francis. God bless you❤️🙏
Anima Christi, sanctífica me.  Corpus Christi, salva me.  Sanguis Christi, inébria me.  Aqua láteris Christi, lava me.  Pássio Christi, confórta me.  O bone Jesu, exáudi me.  Intra tua vúlnera abscónde me.  Ne permíttas me separári a te.  Ab hoste malígno defénde me. 
My prayers to our Holy Father as he walk in hope and faith
may st christopher accompany u and all of heaven be with u on your journey, keeping u safe. thank u for making our world a better place. u changed my life dearest pope francis. thank u does not express how much gratitude and love i have for u. god bless u always
Pope Francis that God blessings your Saint Mission.
God bless our Pope on his journeys
I dont know my Dear Jesus .....I'm afraid to open my eyes to tomorrow's light. I'm afraid to live..the Darkness risen into my mind, into my House, into my Family. please forgive me. have Mercy on Me.
Thailand and Japan