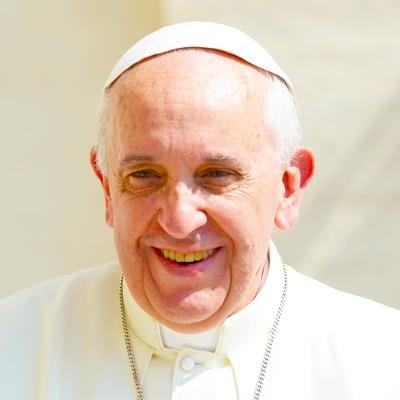 2019/10/07 07:00:00
2059
have prayed
I ask you to accompany this important ecclesial event with prayers, so that it may be experienced in fraternal communion and docility to the Holy Spirit, who always shows the ways for bearing witness to the Gospel.
Heavenly father bless all the people of good will to be united in love of christ. Amen
Heavenly Father I pray that the grace of the Holy Spirit is the powerful guiding presence at the Synod. And that current world leaders hear the words of wisdom that come out of the Synod and are moved by the Holy Spirit to take action for the common good and the planet particularly in the Amazon.
Lord Jesus Christ today I pray to you for the intention of Pope Francis and Lord fill him with your spirit and truth so he may be able to guide and protect the faithful. Amen.
Lord Heavenly Father I pray that all bishops and cardinals will make the right decision at the Synod. May the Holy Spirit inspire each one of them to take the right decision. Amen
God bless our Holy Father Pope Francis and grant peace and joy to all people, families and nations. Amen.
Come Holy Spirit and fill the hearts of your faithful. Enkindle in them the Joy of your Love. Amen
May Gods holy will be done. Amen 🙏❤🙏
Thank you God for all our immense blessings and the extreme care you take in watching over us. Please help our friend, Pastor William Jefferson Akpalu, in Nungua-Accra, Ghana who is your ever humble and faithful servant to feed the children and save more souls for you daily. In Jesus' name, Amen.
May the Lord's will be done!
may Gods holy will be done.Amen
May Gods Holy will be done, now and forever. Amen.
Praying for this Synod together with the World Community for Christian Meditation!
May God's ways of saving souls be done, not men's..amen.
Heavenly Father In your hands we place your servant leaders at this Synod. Give them vision to unite Your Church, Your people. May they be good shepherds and seek the lost lambs not only those who follow. Let the be examples for the secular leaders with unity, love, peace with ecological respect.
Let us pray so that the Holy Spirit leads this Synod
Lord give me your gift of faith. Amen.
your grace is sufficient..... lord help us all to walk the way you want us to be.... Amen
"In you we put our faith and grace to hear our prayer Oh Lord. Thank you for the peace of mind that you give to us, Lord Jesus. Amen"🙏🏻📿🥀✝️🥀📿🙏🏻
Jesus, we trust in You!🙏🙏🙏
Synod of Bishops for the Pan-Amazon Region