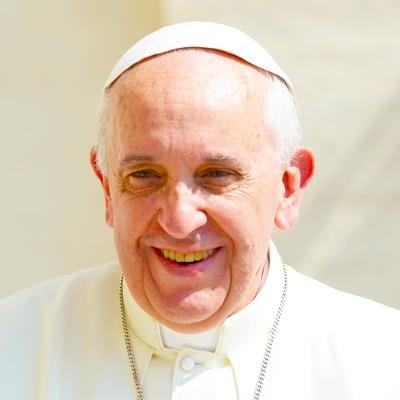 2019/03/10 11:26:32
905
have prayed
I ask everyone to remember in prayer both myself and my collaborators in the Roman Curia, who this evening will be beginning the week of Spiritual Exercises.
Lord hears our prayers. Amen
Hail Mary full of grace...
Praying that our prayers be united with your Spiritual Exercises to lift up the Church in Holiness. Make of Us Lord a Priestly people who looks always to protect "the little ones" among us.
otče pozehnaj naše sny pomôž nám snívať a alebo premieňať podľa tvojej vôle amen
Papa Francis, I will keep you and members of the Roman Roman Curia
Holy Father, in Canada the Church hierarchy has always been removed, remote with familiarity discouraged. We see a bishop at Confirmation, but after...? How can a school be named after Cardinal Carter who transferred a convicted pedophile to my parish where he found fresh victims? Please HELP! JMJ
Holy Father, your flock asks for counsellors & helplines specifically for Catholics in all diocese‼️ This is a real need - perhaps seminarians could help? - it would be good training. Familiarity with Church hierarchy has never been encouraged. I tried, but failed suggesting to Cardinal Collins....
Jincy , Shibu , Grace ,Isabel &Jacob offereing our prayers and penance for papa,s intentions .
Prayers dear Papa May this lent revive our church. one humble request . Please consider malayalam language
Forgive Your servant's humanness, no offense, no injury suffered. Know I pray from afar but new format does not allow Your servant's prayers. The WORLDWIDE Prayer Network takes on a whole new realization. Whole blessings are being said afar. This prayer was Ps 33. Amen.
nonco.org, we trust in you and that one day. you will be called Blessed.
Pope Francis on your 6th completion of Pontificate what an example you gave us to go into seclusion. Your heart must be full of pain that day when Cardinal Pells verdict was announced. Take courage I do not fail to pray for you dear Holy Father....
Sending prayers for you and all reading this. Padre and all reading, I offer prayers and support. May all your dreams, wishes, good health be granted. May God bless and keep you. I ask in Jesus name, amen.
prosím o uzdravenie požehnanie oslobodenie tela duše ducha nám podľa boha a pomoc v ťažkostiach a s veľmi zložitými ťažkými vzťahmi či rozhodnutiami amen
prosím o požehnanie uzdravenie tela duše ducha Alenka a rodinke a pomoc v ťažkostiach amen
Pope Francis you are great, i pray for you every evening
Pido la oracion.por in espiritu de voz the one pastora. o Satan imitando su voz y molestandome diariamente con un.ruido horrible de condenacion y trastorno y abuso.es de la iglesia movimiento mundial.de manhattan y la 207
pray for liberation of the spiritu of voice from movimiento international church's .the forguet us and make liberation in the name of Jesus let me live free from they condenacion .and torment my maind.always.
I pray for you Pope Francis. Thank you for your leadership and remain strong for us.
6 years going strong. keep the faith, you've helped mine
Thank you Pope Francis for being yourself. May our Good Shepherd Jesus Christ continue to teach and guide you, and, to comfort and gladden your heart. We know you must leave us some time, but we are very grateful for the teachings you leave behind. Love in Jesus' Sacred Heart, and prayers always.
za pápeža kňazov milosti im za ich námahy obety za dobrodincov neprajníkov k úcte p.Marii a k úcte duchu svätému amen
prosím. za zomrelých aj dedka aj umierajúcich osamotenych zoslabnutých na tele duší duchu Ježišu daj síl odvahy pomoci amen dakujem
Praying for the intentions of our dear HOLY FATHER FRANCIS
I am not good in my school and I Wil bether in my school amen
Spiritual Exercises