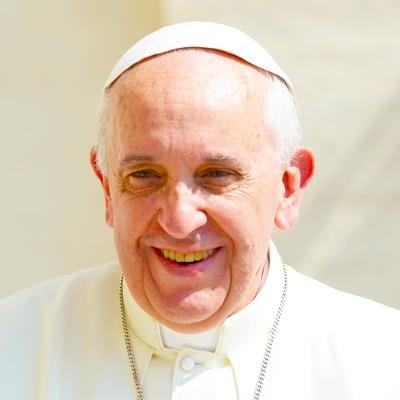 2019/09/01 14:00:00
3708
have prayed
Now is the time to rediscover our vocation as children of God, brothers and sisters, and stewards of creation. In this #SeasonOfCreation, I invite everyone to dedicate themselves to prayer.
MAY WE ALL, WHO HAVE PROBLEMS IN OUR LIVES, REMEMBER CHRIST'S LOVE, MERCY & FORGIVENESS THROUGH HIS SACRIFICE ON THE CROSS FOR USALL, I PRAY EACH OF US SPIRITUALLY, WRITE DOWN THEIR WORRIES & MENTALLY NAIL THEM ONTO THE CROSS, LETTING CHRIST HAVE OUR WORRIES TO CARRY TO OUR FATHER
Let us pray for humanity. Help them acknowledge, respect and care for the non human creations that God has put on this earth. They are here for a reason. Let us pray that they do not question God's judgement. Give animals the compassion and respect deserving of all of God's creations.
Our Lord and Savior please protect and strengthen your servant, Pastor William Jefferson Akpalu, who humbly serves your Kingdom in Accra, Ghana. His health is at issue and his family without food. Help me to support his work and share your blessings. In Jesus' name we pray. Amen
Lord in your infinite mercy hear our prayer
May the good Lord guide all our footsteps during this season of change & may we "Be joyful in hope, patient in affliction, faithful in prayer." Romans‬ ‭12:12‬ ‭🙏🏻📿🥀♥️🥀📿🙏🏻
#SeasonOfCreation