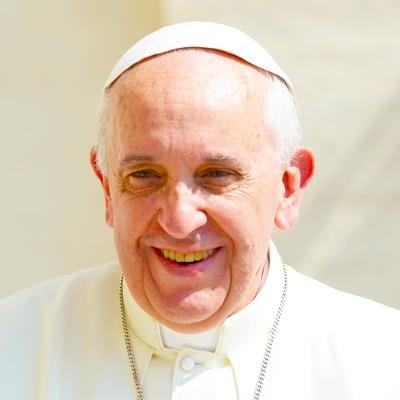 2019/05/30 09:00:00
5525
have prayed
Tomorrow I will go to Romania as a pilgrim, to walk together with our brothers of the Romanian Orthodox Church and with the Catholic faithful. I ask you, please, to pray for me.
....i.m.in.romania..the.holly.virgin..virgin.mary..i.m.in.danger..buzau.romania....buon.natale..grazie..amen..
Holy father, give your guide and good health to pope francis to proclaim your love towards us.
We pray for you Holy Father, to have the strengh to take God's Word all over the world as you did in Romania.
May Jesus Christ our Lord.and Saviour continue to be with you as you do his work with us . Amen
May the Graces of the Lord Jesus Christ through the Most Blessed Mother, Mary be the Light which guides safely on your trip
Holy Father, thank you for visiting us in Csiksomlyó! God bless you!
Holy Father pray for us and Pastor Akpalu in Nungua-Accra, Ghana. Pastor Akpalu leads a very humble Christian ministry. He suffers daily from the effects of malaria and lifelong nutritional deficiencies. How does our Lord recognize the sacrifices made by those who already suffer?
Que la Santa Virgen María lo cubra con su manto y el Espíritu Santo lo llene de su luz para fortalecerlo y bendecirlo. Dios lo lleva de su mano Papa Francisco,, el amor y obediencia que usted tiene a Nuestro Señor Jesús abrira el camino para nuevos fieles católicos. Lo amamos y respetamos.
Father, please give Pope Francis the wisdom and courage to share the love of your words and actions. Hold Pope Francis in your never changing love. Mark Blount
xin tha thứ cho con và xin cho con biết tha thứ cho anh em. xin Chúa hoán cải con. xin tạ ơn Chúa nếu điều đó làm đẹp lòng Chúa và làm sáng danh Chúa và ích lợi cho linh hồn chúng con, con xin vâng theo Thánh Ý Ngài. Amen. Kính Mừng Maria...
Hola Papa Francisco saludos, espero estés bien. Somos una familia de 5 personas de Puerto Rico y el 12 de junio (si Dios permite) vamos a ir a la audiencia papal. Esperamos poder verlo y saludarlo. Que Dios y la Virgen lo bendiga.
May the Lord be with you and put His word in you to the Romanians through Jesus Christ our Lord. Amen
Go forth I am with you says the God of host
Lori May God be with you and may you bring peace and joy to our Brothers and Sisters in Romania I pray this to Our Lord Jesus Christ King of All Nations
You are always in my prayers Holy Father. I wish to accompany with you in every your activities. May God our loving and mercy bless your journey to Romania.
we pray for you Holiness lord hear our prayers amen
Am in prayers with you your holiness.
We pray for Your Holiness, for Your Grace and Wisdom! I am glad to be a Christian Romanian who finds inner peace by hearing your gentle words!
we pray for your Holiness
may the lord blessing your journey Pope Francis
In the name of Jesus we cover you with the blood of Jesus. May Angel Michael protect you and your entourage. May the Holy Spirit never depart from you. Amen
asking you for your blessings and may God Grant you health and peace thank you HOLY FATHER
We pray for your Holiness, for a safe and bountiful trip. God bless you!
may the Holy Spirit protect your travels to Romania and home. Raising these men to Sainthood is such a blessing for our church and the world. Praying with you Holy Father.
God be with you Pope Francis on this journey and forever more.
Lord God, thank You for the opening of hearts that have led to this wonderful day. Please bless Pope Francis and our Romanian brothers and sisters. Amen.
May the Holy Spirit wrap you in his love and fill you with his peace as you join our Romanian brothers and sisters. Prayers surround you, Papa.
may the lord be with your spirit
The Lord will be your shield wherever you go. God bless you Papa Francis. I love you.
Dear Lord, bless and protect our Pope on his spiritual journey.
please dear jesus, walk with our beloved pope on this beautiful pilgrimage. bless all who are involved. be safe my dearest pope francis i ♥️u
dear lord ,Please surround your loving arms with our Pope Francis and bring him in safety to his journey's end. Amen.🙏♥️🙏
"The Lord will watch over your coming and going both now and forevermore." ‭‭Psalm‬ ‭121:8‬ and may you have a fruitful trip 🙏🏻❤️🌷‭
Romania