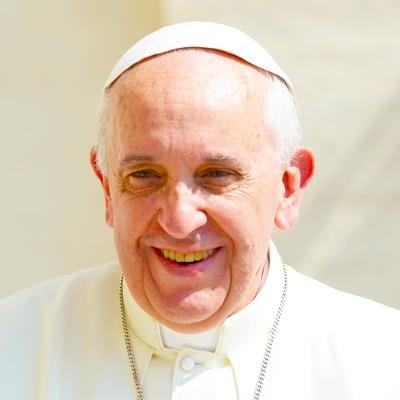 2019/03/06 13:47:24
841
have prayed
Let us pray that Christian communities, especially those who are persecuted, feel that they are close to Christ and have their rights respected.
Lord hears our prayers. Amen
St Jerzy Popieluszko pray for us
Amen! I pray that we continue especially in the face of opposition and the growing hostility to Christian moral teachings to be a witness to Christ in our world today. In Jesus's name I pray 🙏🏻
Marka nižšia pomáhaj nám otvárať srdcia mysle pozehnavaj nas ochraňuj nás na cestách amen
prosím o bozsiu pomoc osamelým alebo ak sa nevie vyriešiť ako vzájomne pomôcť starší príklad.domov alebo iná starostlivosť o pomoc ako p.Maria pomôž amen
perché non tradurre l'applicazione in lingua croata
Bože otče svätá rodina ochraňuje nás v práci na cestách v rozhodnutiach pomôžte nám k správnym voľbám podľa boha prosím o uzdravenia zdravie amen ďakujem aj Petrovi Krsnej jeho
Thank you God for our beautiful faith. I love you and help me to love you more.
prosím o odpustenie otče požehnanie a pomoc ako to dať doporiadku čo treba a vybaviť ako sociálne zdravotne atak zamestnanie práca bývanie ak treba predaj a vysporiadať amen podľa božej vôle amen
prosím o požehnanie.a.k správnemu rozhodnutiu čo je lepšie aj tu babke amen
Peço pela conversão do meu irmão, pela libertação do vício. Que o Espírito Santo do Senhor abrase seu coração, mudando sua atual visão em relação ao vício. Que ele, que é batizado e crismado, sinta a presença do Espírito Santo e se converta aos princípios de Deus e da família. Am
Holy Father, I unite my prayers with yours for those persecuted around the world. May God bring an end to the awful persecutions. Deliver us Lord.
prosím o pomoc k obrátenie sŕdc a k sv.spivedi oslobodenie od alkoholu nikotín hriechov tela amen dakujem
otče p.Maria Ježišu dôverujem otče postaraj sa všetko ti odovzdávam ďakujem za všetko amen
Heavenly Father, hear our prayers. In Jesus Christ name we pray. Amen
Holy Father, my prayers are with you. Us "older folks" don't understand all these social changes, hatred & persecution of believers. Help us to trust in our Faith & our sweet Lord Jesus 🙏
Holy Father, Catholics in "affluent" countries suffer almost daily humiliation, degradation, bullying, fear, job loss - this whole fluid gender, anti-creation, theory is legalized, lectured & dare we speak. We need help & support & miracles - we are downing! Help! God bless St. Michael, St. Pius...
please pray for me. i need a financial blessing
Lord kindly hear our prayers. Amen
Recognition of the Right of Christian Communities