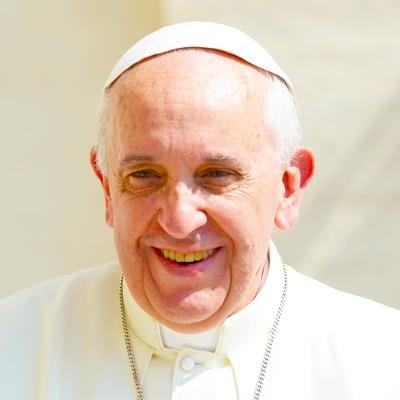 2019/02/21 14:00:00
648
have prayed
Let us ask the Holy Spirit to sustain us during these days and to help us transform this evil into an opportunity for awareness and purification.
Lord hears our prayers. Amen
Lord hears our prayers. Amen
Holy Spirit descend upon the earth
Lord God Watch over dear Pope Francis and All the Leaders of the Church that they may lead us not in to temptation but light the way to Christ. Thank you Jesus for Your Church. Protect Her always from Evil and especially Your Little ones from all harm and abuse.
God bless our pope and protect all the children from all evil
Dear Jehovah God, Blessed are You, Jehovah, who graciously bestows knowledge. Is 9:5, 6. For every boot of the booted warrior in the battle tumult, and cloak rolled in blood, are for burning, fuel for fire. For a son is born to us, a son is given to us; and the government rests on His shoulders; ...
holy spirit please help all the children's from the evil and let all the children's comes near to you my god
Dear Holy Father ask St. Peter for his help, St. Francis of Assisi, Mary Undoer of Knots, St. Pius X, St. Theresa the Little Flower. We are praying so hard for you! Lumen Christi! Courage! God bless JMJ With Love and respect, Theresa...
Holy Mary help please to combat evil et protect all children
Holy Spirit, please guide Pope Francis and all who are at the Meeting for the Protection of Minors. Please help them find the creative solutions so desperately needed to combat evil and protect all children.
Dear Holy Father: all of us survivors are depending on you & I pray so hard but I fear disappointment. Please visit Canada & apologize for the crimes committed in the residential schools & everywhere else. St. Andre, St. Kateri, the Jesuit Martyrs! We need exorcists! Love, Theresa JMJ
Pray to St. Michael the Archangel & St. Pope Pius X. With God on our side, we will defeat the evil. It will take time & lots of prayers from good people! God bless!
People with devil are very strong
Protection of Minors in the Church