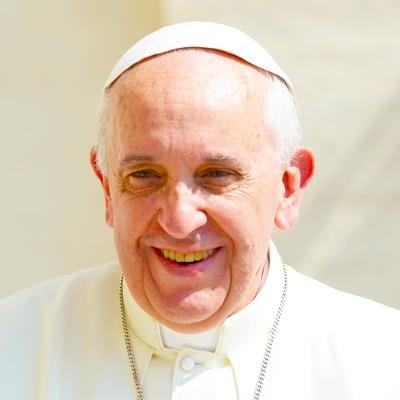 2019/02/22 09:07:37
911
have prayed
Lord, deliver us from the temptation to want to save ourselves, and our reputations; help us to acknowledge our guilt and to seek humble and concrete answers together, and in communion with all the People of God.
Amen Lord open our eyes...
Lord hears our prayers. Amen
Mary be a mother to us now
I pray for the end of abuse in Our Church and in Our world. Heavenly Father you are all Good and deserving of all our love. Please help us see the errors of our ways and restore and protect the heart of Jesus in Your Church today.
We can admit our mistakes and make reparations for them , in tandem with restoring our good names and thus save ourselves too. So , I disagree with you partly.
Nos perdoe dos nossos pecados. 🙏🏻
Dear Jehovah God, You graciously bestow knowledge upon man, and teach mortals understanding. Ps 34 Your Word Your Son blesses You Jehovah at all times; His praise is continually in His mouth. His soul makes its boast in You Jehovah; the humble hear it and rejoice. O magnify You Jehovah with YWYS,...
Prayers to you and your family. Prayers for all of your help and support you give us, love and kindness you teach us. I ask this in the name of Jesus Christ for you, Pope Francis and all that are suffering. Be it physical, mental or of the heart. I ask our Father in heaven, Amen.
Holy Father - my Godfather was a RCMP officer, yet he didn't see evil in the priest who baptized. Pedophiles are reptilian demons from Hell & chameleons; like a tiger stalking a limping antelope, they only seek the vulnerable, & are without redemption - the heart of darkness! God bless & protect!
Papa Francisco pray for my daughters and for my sons and my granddaughter rose and my grandchildren and for me and my husband
Holy Pope, pls keep on lighting the path for us and may The Lord give you the strength to guide his Holy Church in these times of struggle.
Your Holiness, my prayers are with you daily for all your intentions & that you continue to lead The Church with strength, especially during these times of persecution & deceit. God Bless you!🙏
Amen! God Bless! Lumen Christi! St. Michael the Archangel. Blessed Mother. St. Peter. St. Pope Pius X. "...but let your own discretion be your tutor. Suit the action to the word, the word to the action,..." Hamlet, ACT 2, Scene 3. They say Shakespeare was Catholic...with love & prayers, Theresa
Protection of Minors in the Church