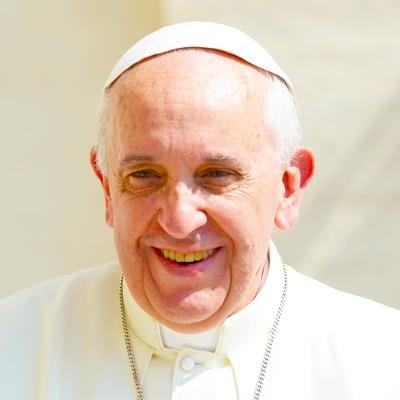 2019/11/06 11:50:00
4706
have prayed
Dear friends, in this month of November, we are invited to pray for the dead. Let us entrust our family members, friends and acquaintances to God, especially in the Eucharist, feeling them close to us in the spiritual company of the Church. #GeneralAudience
and to: gloria.virginia.salvacion.and all souls in porgatory..and toall all no one to remember them amen...
also to the souls of; brigida.catalino.magdalena .gerardo.rodolfo.perfecto.morena karen.james ian christopher.lilly.rolly helen.patrociña.danica mae benigno.modesto. jaime.constancio.costudio. gregorio.larry..emilio.dionisio ernesto. manolito.elaude.john. rosalia.ysmael.rowena.annabelle.adora.
i pray for all souls: fr.fernando.fr.teofilo.fr.richmond.fr.joel buenviaje.chady.arcadio.rizalyn.alfredo.amado.remedios sirena.serafiona.erlinda.leonardo.martina.dioquines.alejandro.maria.vilma.napoleon.froilan.jovie.hedeliza.marilyn.jaime sr.jimmy.
Eternal Father I offer you the most precious blood of your Divine Son Jesus in Union with the masses said throughout the world today for all the holy souls in purgatory.
....the.holly.virgin..grazie..prayer.for.yours.buon.natale..amen..
My father Thomas and mother in law Anita that recently passed away in 2019
My Dad Gregory Sumner Sr. Died November 24 2017 it's has been very hard on us loosing such a good person in our family that we depended on to help us in all our troubles. please pray that we live on and depend only on ourselves for our troubles and get through the heartache of his passing Amen.
may all souls in porgatory be forgiven and may they all in our lords glory in heaven... eaucharistic heart of jesus make us one in mind heart and souland will with you the father and hily soirit amen
ruberta.isidro.rodolfo. benjamin
to:catalino.brigida.modesto. jaime.constancio.amado remedios .costudio
for the soul of. lilly .rolly.martina dioquines.gregorio.
i pray for the souls of. magdalena.gerardo rodolfo.alejandro jaime sr.perfecto jimmy marilyn morena karen james.ian christopher alfredo.emilio
For the repose of my Nana, Frances Wildman who passed 10 years ago on November 7th. May she rest in peace.
Milosrdni nebeski Oče!🙏❤ Smiluj se siromašnim dušama u čistilištu!🙏💔❤
Holy father please pray for my brother soul Leonard Charles Wright the Third I know he was a good man and Catholic I love and pray for you Holy father please forgive me father I'm trying to get back to you
Let us pray for the dead completely, and remove all prayer for the dying. That the living require souls, let the dead provide life. In the name of the letter sent to Sparta from the Maccabees, and for the 7 brothers who would marry their mother in the afterlife, as Christ had recounted. AMEN
Prayer for souls, Amen. 🙏
We willen pray to keep your arms high dear papa Francisco.
Thank you Papa Francesco. May God protect you and His Church. Amen.
🕯🕯🕯Prayer for the souls, Amen🙏
Thanks bro, peace be with you
"O my Lord Jesus Christ, thank You for all the Benifits that You have given me, for all the Pains and Insults You have Bourne for me, O Merciful Redeemer Friend and Brother, may I see You more Clearly, Love You more Dearly and follow You more Nearly". Amen.
Heavenly Father, I beg you for the souls in purgatory, especially for those who have no one to pray for them. I pray for my cousin Clemente who died this year. Padre Celestial, te ruego en este día en particular por las almas del purgatorio, aquellos quienes tiene nadie quien ore por ellos y Clem
Pray for the dead