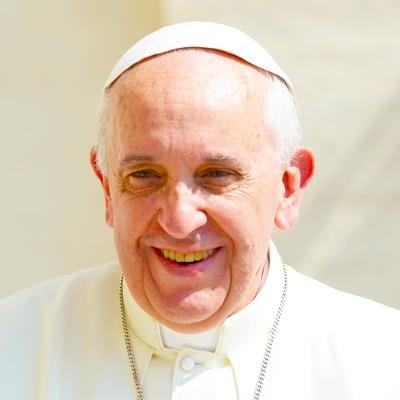 2019/10/14 15:30:00
7422
have prayed
My thoughts go once more to the Middle East. In particular to the beloved and tormented Syria, from which tragic news is once again arriving with regard to the fate of the populations in the North-East of the country, among these populations there are also many Christian families.
....the.holly.virgin..grazie..prayer.for.yours..buon.natale..prayer.for.peace.and.conversation..amen..
praying for all people in seria eaucharistic heart of jesus we adore you and we praise you in union with the nine choires of angels pls.help all of you mankind creatures on earth amen
Imelda Bennett :please pray for baby Charlotte she is in icu since birth 2 months now Lord be merciful.
Imelda Bennett :let's pray for all our priest. Lord hear us
Imelda Bennett let us pray for the sick people, those suffering from cancer, lord hear us.
Let us pray that the science of Faith give path to give our military proper purpose in dealing with fatwah from the line of aaron. give us reason, lord, to slay the infidel, and to bring their surviors into the fold through complete christic enlightenment. amen, whatever, amen
Aloha ke akua,bless these people who have been tormented much too long
May God touch the nation and let word spread among them ..🙏🏼
Amen God Bless pope Francis and the holy catholic church.
amen god bless pope francis
may god bless us all with his precious blood.Amen
May all beings be happy and free from suffering
Prayers go up 🙏Blessings come down❤
may god bless them with peace
Let there be world peace and particularly those that are going through persecution, in Jesus' loving name, amen.
peace and justice be in the hearts of the Syrian people
peace to Syria and Hong Kong
ą̤͔͈̺̻͓̖̖̜͔͇̻̪̗̫̯̅ͦͩ͒̋ͭ̑̈́̚ů̵̧̙̟͉̙̺̙̥̇̓͆̿̆̓ͦ͂̀ͣͦ̒̔̊́͝b̡̭̭̬̺͕̦̑̔̄͒̆́̚̕͝͡u̶̸ͧ͋̍͊̇̏͏̱̘͓̟͎̥̫͇̖̤͈̱̙̺̻̯̳ŗ̻̼̼͈̥̟̺̘͖͔͎̤̾̔ͭ̓̊ͪͮ͌ͥ̔ͮ͂͟͟g̑̾͑̉̅̎̚҉̷҉̧̦̭̞͚̜eͨ̉̅̊͆ͤͫ̉
Lord, please protect the Kurdish people in Northern Syria and Iraq. I pray that Turkish incursions will not lead ISIL's resurgence in the area. Forgive US for abandoning our allies.
Lord I need you and I want you - only you can satisfy - please Intervene and wash away all that is not of thy kingdom and restore everything - giving you glory Amen
God of love and peace. You are peace and love itself. In the spirit of humility I pray for peace in Syria and on the whole world Amen
Pray for all the souls in purgatory and those who have just died. I lift up Sister in Christ, Marie Irene Poh who left us on 17 Oct 2019, Thursday evening in Singapore.
pray fort Mexico por la violencia
For the conversion of all my children and my husband.
May the Lord bless them all and keep them safe
May God protect and guide the people of Syria...🙏🏾
May all effected know that we are with them through prayer. May they be protected and mercy shown to the people of Syria. Amen 🙏🏽
May the good Lord protect the poor innocent people of Syria who are felt abandoned.
May God bless the people of Syria. Господи помилуй
May the prayers from this month's intentions (for peace) be directed towards Syria
may God help and protect them
May Lord give strenght to the week and wisdom to those who hold faith of many in their hands. 🙏❤
Oče vječne ljubavi!❤🙏Molimo te za braću i sestre Sirije!🙏Pomozi im na njihovom križnom putu!🙏
for the aake of your sorrowful passion, have mercy on syriah and on the whole world
May our Heavenly Father look down on the evil in the middle east and vanquish it. Please Father protect the innocent souls that are being slaughtered. 🙏✝️
Lord our Heavenly Father look with mercy on the people of Syria
Heavenly Father, send down Your Holy Spirit and renew the face of the earth
Forgive us, Lord, for we continue to not know what we do as humans. Those who adore, love and follow YOU beg your mercy. It is your Hands, Creator, our God. We will continue to pray for those who suffer and for those who cause the injustice and suffering. Amén, Amén We praise and give YOU thanks...
may a peaceful solution be found...quickly
May the spirit of Christ reign in this region for dialogue and righteous action. May Marys immaculate light brings us closer to the divine Chaplet the cure for this age! in Jesus Name Amen!
Lord have mercy on our brothers and sisters in all countries at war, specially Syria
For the sake of your sorrowful passion, Have mercy on Syria and on the Whole World
I pray for peace in the Middle East, Syria, the Gaza Strip and that all borders remain the same & everyone stop fighting once and for all! Trust in God!🙏
Lord, have mercy for Syria! May Your love and peace be all upon them, Amen!
I offer my Rosary prayer to Syria
prayers for Syria to you our brothers and sisters may they Lord keep you safe.
Mother Mary Mother of Jesus please be a mother to us all and help us to pray a Rosary each day for peace in the World 🙏
Lord, forgive us for abandoning our allies, and protect all who may come to harm because of this.
🙏💖📿🙏 Mother Mary pls intercede for Syria and ask Lord jesus to give them peace 🙏📿🙏
May the Lord watch over nations and bless us all with peace 🙏🏻📿🥀
please dear lord help us pray for peace please blessed mother accept our rosaries for peace and intercede for our prayers to be answered we love u jesus ❤️ and thank u for ur mercy
I pray for strength and protection of all the people affected right now in Syria. Amen.
Pray for Syria