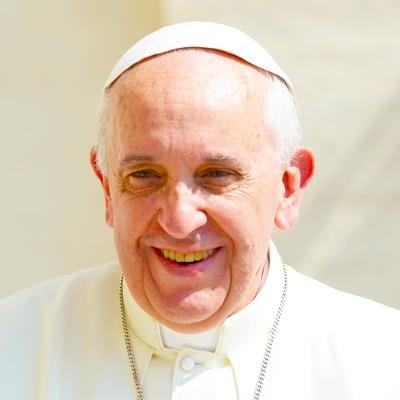 2019/06/11 05:10:00
7399
have prayed
Let us pray for this nation, so that the violence may cease and that the common good may be sought in dialogue.
protect them oh lord Amen
Thank you so much for all you do! You are loved. You as well as your beautiful prayers will stay in mine. God bless you! In Jesus beautiful holy name I pray. Amen
please pray my right knee and my mental illnesses and find job and get married
please pray for me to becom strong and avoid my stress
Karmela Alexopulos: Pray for the health and well being of my family.
Lord hear our prayer 🙏 Amen.
Lord please hear our prayers to save the people of Sudan. Please help. Thank you to save our world. Peace and Love.
For the people of Sudan who have been in a seemingly endless struggle for freedom from oppression and violence. May they be blessed with leaders who listen and have the good of the people as their top priority.
Thank you most holy father for your prayers and intentions for Pastor William Akpalu, Nungua-Accra, Ghana. Please allow us to pray together in person before the end. Please enable essential communication and understanding
It is the will of man to decide his own actions, be them good or evil, we cannot presume to act as arbiter of the fate of all. Men do not save others, only themselves, God, Jesus Christo, Yahweh, Holy Spirit saves every soul of every single man through intention. We must seek to obtain balance. JMJ
Please pray for my family.
Please for my tongue that cant even speak/say any words when my colleagues in work lead me to pray earlier in work :( I know that He did not judged me but I still feel bad for myself. Oh God. Please help me to speak. 😔🙏
please pray for my mother to come back to me
We pray for all people suffering from violence in Sudan and everywhere in the world. May Our Lord and the Holy Spirit move the hearts of those who think that violence is the only answer.
please remember my mom who is in the icu after surgery
Dear Lord. please atop people for shooting others. please change the minds of those politiciana who have the powers to ban all guns for the sake of all. Amen🙏
please pray for my sister Alisha's full recovery and traveling grace for those traveling this summer
Please pray for my family they on the tracks
Pray for those who have no one to pray for them.
Pray for the poor, the sick and those who are in need.
keep praying for Peace Amen
Blessings most holy father for all your vision and intentions. Please pray for all petroleum use and burning to end and all those companies switch over to manking money from renewable energies, in Jesus' name. Amen
My father name is Jelestine, please pray for his soul rest in peace.
On this Father's Day, Lord hear our prayer for our blessed leaders in your church. God strengthen them in every way, bless their hearts with the immense love and power of your rightful and pure intentions, cleanse them from every weakness and anxiety, reinforce the way through which souls are saved.
Lord God, through your Only Son, Jesus Christ, you have taught us the way. Yahweh. Help us each individually to identify with the very special path you have chosen for each of us. When we rest in your power and cast all of our cares and anxieties to you we are truly free of anything borne of Hell.
I will be seen this morning before Commissioner Foley in Lompoc, CA. Most Holy Father please pray for God's humble servant, Pastor William Akpalu and his family in Nungua-Accra Ghana. We honor our Savior, Jesus Christ, and the sacrifices made in faith in His Holy name by your Saints.
I pray for those judges I worked with in Sudan that they maintain justice despite the troubles.
Jesus es el Camino la verdad el Alpha la Omega el Comienso el Ultimo el Principio y rl fin
Jesus es l Camino la verdad el Alpha la Omega el Comienso el Ultimo el principio y el Fin
May God keep our brothers and sisters in Sudan and grant them peace
You are loved and in my prayers daily. God bless you and all that you do!
please lord hear our prayers for a more peaceful nation in Sudan. please touch them and smile upon them so they may feel ur warm embrace and find safety in ur arms. amen
May the Lord bring us all together and bless us all with peace and unity. Amen 🙏🏻📿🥀
Pray for Sudan