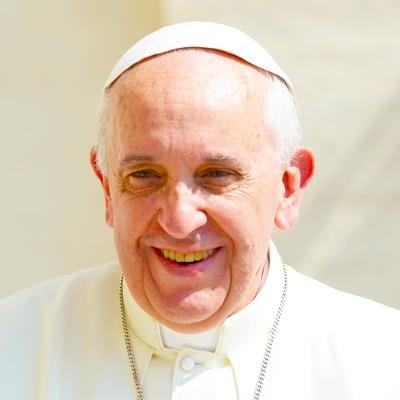 2019/12/30 10:20:00
5454
have prayed
Let us pray to the Lord for the victims of yesterday's horrible terrorist attack in Mogadishu in Somalia, where the explosion of a car bomb killed more than 70 people. I am close to their loved ones, and to all who mourn their loss. Let's pray together: Hail Mary.
Thank you for showing us the atrocities unseen in American "news" and be grateful your word is the only good news and your Church shares
Lord God please shower your merciful blood to the whole world for world peace..amen..
let's pray for the politicians who has to make decisions and show leadership- since people create the problems in the world the solution has to come from human beings and not from the Almighty. so please let's pray for peaceful and responsible leaders in this world
Pray that Almighty Loving Merciful God will bless Australia with abundance of rain to extinguish the bushfires that are raging throughout the country and save our friends and save our friends and relatives staying there. Amen 🙏
god blessings pope Francis and blessings on Australia and all lost life property and all animals we pray for rainfall to help fire fighting lord hear our prayers amen Jeanette
prayers for healing and peace in their loss.
Hail Mary, full of Grace, our Lord is with you. Blessed are thou among women and blessed is the fruit of thy womb Jesus. Holy Mary, Mother of God, pray for us sinners now and at the hour of our death Amen.
We set in prayer for the souls who have departed, that they may be cleansed of their stains and met closer to our Lord. We pray comfort to those who suffer and understanding and Peace to those in power on Earth. God bless you Most Holy Father.
Pope Francis, I am not a Catholic, but your grace, love and leadership is an inspiration to all of humanity. May God continue to bless you and your ministry. With love and adoration, in Jesus name, amen.
MAY THEY REST IN PEACE. MAY THE PAINS OF SUCH TRAGIC PASSAGE IN UNION WITH OUR SUFFERING LORD ATONE FOR SINS. AMEN
Our Most Holy Father is not the one in control, only of himself on Earth! He focuses and prays more than most men on Earth and he is a great example. He only man though. Jesus lives in spirit. We all have access.
To see that on television broke my heart. Now, please set an example for all by contacting that woman, having an audience with her and pray with her. When you apologize to her please know my heart is behind you 100%. God bless you Most Holy Father. Thank you for your prayers.
rosalinavitales; happy new year our pope hopefuly and wishing you always in goodhealth god nless you more all year though...
God Bless them 🙏 and their families. May there be Peace and Love in the World 🙏❤️
I pray for you, Holy Father, and also that poor woman who recieved your rebuke instead of your attention. You act more like a celebrity, focussing on yourself and your own importance, rather than being a humble servant of God---lately. God bless the U.S.A.
Feliz 2020, Santo Padre! Le dedo mucha, mucha salud y otras bendiciones. Estamos con la Santísima Trinidad, la Iglesia y usted. De Colores‼️🎉
Happy New Year dear Pope Francis. I will continue to pray for peace in our World. I wish good health for you so you may spread the joy and compassion of our Lord as our beloved Pope. Rosalie 🌹
May they and all the souls of the faithful departed, through the grace of God, Rest In Peace. 🙏
Eternal rest grant unto them, O Lord, and let perpetual light shine upon them. May they rest in peace. Amen.
Lord bless the familes who mourn the loss of their loved ones RIP
Pray for Somalia