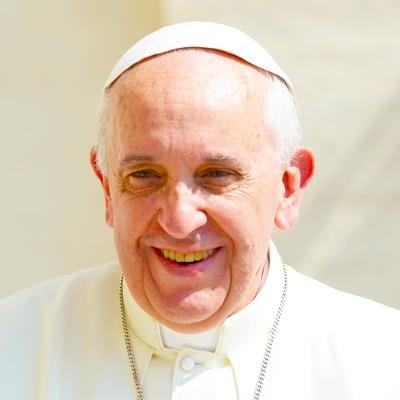 2020/06/19 12:00:00
2579
have prayed
I invite you to pray for priests, so that through your prayer the Lord might strengthen their vocation, comfort them in their ministry, and help them always be joyful ministers of the Gospel for all people.
Heavenly Father we pray for our priests that they continue in faithfulness, trusting in your love and mercy as they face the challenges of today. May Mary our Mother intercede for them to be courageous and persevering in their vocation.
Joe Caruana: I pray especially for my two priests sons so that The Holy Sacred Hearts of Jesus and Mary keep them safe in their Hearts.
Lord God hear my prayer for Archbishop Fiorenza and Bishop Rizzota in Houston who are both positive for Covid-19. Grant complete healing for them O Lord and for all your afflicted priests and religious.
Lord, Jesus Christ we humbly prostrate at your feet for the priests and religious to be holy and be filled with the Holy Spirit and be covered under the blue veil of Mother Mary so that they bear witness to Jesus Christ in all their trials and tribulations and proclaim Our Lord to the whole world
Priests who aspire to help humanity by dedicating their lives and lifeblood to The Scared Heart of Jesus, may they all be sheltered, strengthened and steeled to remain Holy, as our friend Father James Kelly may he Rest In Peace. Amen
Jesus protect our priests with your most precious blood. Amen.
I sent my parish priest a thank you note for giving me the Sacrament of the Sick before spine surgery. an example of how our priests risk their lives to minister to us. I will be praying for Father Joe Rossi of Saint Catherine's parish in Westford Massachusetts and for all who are our shining lights
Jesus Christ be with our priests always!
May God bless and protect our Holy Father!
May God protect our beloved Holy Father and give him strength so that he may encourage the people of God in over the world, in the way of love.
God, bless your priests with wills as strong as iron, hearts as soft as feathers and bountiful wisdom and grace. May it be so.
Lord, strengthen your priests, comfort them and make them joyful ministers of your Church. 🙏🙏🙏
Lord God, please bless our new pastor Fr. Peter Wojcik. Guide him in his new role in our parish. Likewise, I pray for Fr. Rex as he leaves St. Clement and transitions into his new role as the leader of Ascension parish in Oak Park, IL.
Dear Lord, ENERGIZE all Priest to proclaim your word with compassion and wisdom that ths Faithful might respond with joy and faithfulness.
AMEN. I pray that our Dear Lord keep His arms around our Priests. They lead us in prayer, peace and faith. We are very blessed to have Reverend Anthony Recker as our good shepherd 🙏🏻
Amen🙏🏼Please Dearest God, bless all Your precious Priest. Give them Your strength, courage, joy, peace, perseverance, fortitude and deep faith. Mother Mary and St Joseph, hold them as you held Jesus in your arms🌿❤️
🙏🙏🙏🌿I joined the #PrayTogether for priests
That priest be true followers of Christ and His apostles carrying only what they need but full of love, peace, service and just. Also in Thanksgiving for those priest, religious and lay people who already reflect the apostles. Amen
Pray for priests