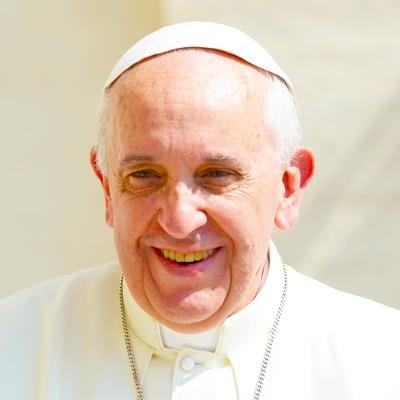 2019/12/26 14:45:00
5387
have prayed
I join in the suffering that has struck the dear people of the Philippines due to Typhoon Phanfone. I pray for the numerous victims, for the wounded and for their families. I invite everyone to recite the Ave Maria with me for this people to whom I love so much.
Ave Maria, gratia plena, Dominus tecum, benedicta tu in mulieribus, et benedictus fructus ventris tui Iesus. Sancta Maria mater Dei, ora pro nobis peccatoribus, nunc, et in hora mortis nostrae.
sana lord ikaw na ang gumawa ng paraan upang mapahinto na at matigil na ang pag salanta at pag atake ng epidemia sa aming bansa na ngbibigay ng alarma sa aming mga puso bilang isang pilipino...panginoon mahabag ka dios ko maawa ka amen
lord i pray for the spreading of the epidemic on all over that many has affected and even in our country the philippines...please lord spare us all in this kind of devastating epidemic and cover us w/your mantle of love so we are all be safe . thank you my lord and my god amen
lord guide us and have mercy on us amen.. spare our country from all kinds of calamities...thank you lord gor all the blessings you have given us and pardon us fir all what we have done wrong....and bless our pope for he can be our guide to our faith...amen
STILL, AS ON WE JOURNEY, HELP OUR WEAK ENDEAVOR, TILL WITH THEE & JESUS WE REJOICE FOREVER
amen amen amen thank you lord.. thank you our dear pope francis we love you and gid bless you aaaammmmeeeennnn..
lord.bless us our country and all mankind that we may be soare in all kinds of danger or calamities..and also to our president and all to our cabinet members may they be serv our nation with faith and they will first see the good of thier constituients and live our country as they live themselves.
have mercy lord and heal them please
remember o most gracious virgin mary that never was it known that anyone who fled to your protection implored your help ir siugth your intersecion was left unaided insoired with this confidence i fly unto to you overgin of virgins
to you i come before you i stand sinful and sorriwful o mother of the word incarnate despise not my petitions but in your mercy hear and answer me amen
turn them oh most gracious advocate thine eyes of mercy towards us our exile show unto us the blessed womb of thy lord jesus amen...
hail holy queen mother of mercy hail our lives our sweetness and our hope to you do we cry poor vanished children of eve to you do we sent up our sighs mourning and weeping in this valley of tears
Hail Mary Full of Grace The Lord is with thee Blessed art thou among women And blessed is the fruit of thy womb Jesus Holy Mary Mother of God Pray for us sinners Now and at the hour of our death Amen
Ekene Maria, I juputaru na gratia, osebuluwa nonyere gi, I di ngozi n'etiti ikporo nile, o diazi ngozi bu nwa afo gi Jesu... Maria di aso, nne nke chukwu, yobara anyi bu ndi njo ayiyo, kita na oge onwu anyi
I pray for the people of the Philippines.
Pray for Philippines