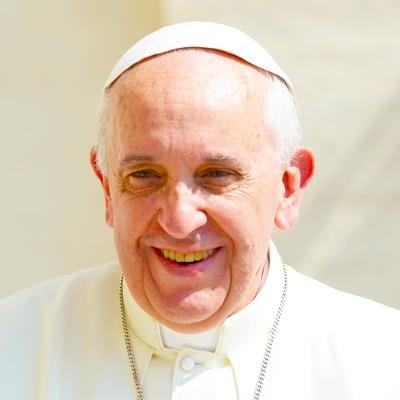 2019/10/14 10:00:00
3291
have prayed
I entrust it to our common prayer and to the intercession of the new Saints, and I unite myself to the grief for the dead, the wounded and the dispersed. I encourage the seeking of social peace, with particular attention to the most vulnerable populations, to the poor and to human rights.
....the.holly.virgin..grazie..prayer.for.yours..prayer.for.peace.and.conversation..buon.natale..amen..
Let us pray also for animal rights, for god gave us all the animals as property, and in such ownership animals have the right to be owned. the sons of god took the daughters of man as their own as well, and their decendants are property of the Word. Please, PRAY FOR MY POLITICAL RIGHTS!
Oh God save the depressed and suffered families.
May all the magical demons spare the wretched from their wrath howlelula
May all beings be happy and free from suffering.
Mary, please wrap the world's suffering in your protective mantle. Amen
Oh God bless the depressed and heal their wounds with your love. Amen.
oh god bless the depressed and heal their wounds with your love.Amen
Oh God make me and the whole church sensitive to other people's needs and to share the gifts you have given us with them. Amen
thank you for these prayers for my dear country as it continues seeking the right path.
let us ask God for his mercy
Misericordioso Jesús tien Misericordia de Mundo entero
I offer my Rosary prayer to the people pf Ecuador
Pray for Ecuador