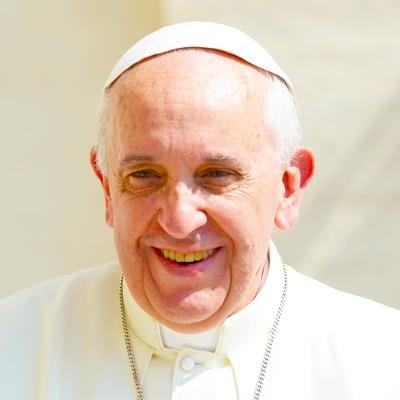 2019/09/30 10:00:00
4675
have prayed
I invite everyone to pray so that this dialogue might be fruitful and lead to peaceful, just and lasting solutions, to everyone's benefit
....the.holly.virgin..grazie..prayer.for.yours..prayer.for.peace.and.conversation..buon.natale..amen..
the ex prime minister, right?
Lord with You everything is possible. intervene please our Lord and God
May the Lord be with us all and may His Holy Will be done,🔥
I pray for Pope Francis in his ministry
God bless Pope Francis!!! Prayers for his intentions!!!!🙏
may GOD bless and take over the intention Amen
May God bless your intentions always and the Holy Spirit guide and strengthen you our Shepherd.
A mission of words for those who has a longing heart. A heart able to absorb the meaning of the Gospel. We want the world to see the beauty of the Virgin Mary's child Jesus and trust in His promises.
may the holy spirit take over the intention
Neka te blagoslovi Gospodin i neka te čuva!🙏❤ Isuse🙏Molim te za braću i sestre.Kameruna!❤🙏
God bless you and all of your intentions! Know that you are very much loved.
Thank you my godfather! Amen!
Thank you for all you do. Amen!
Thomas Sebastian: 🙏🙏🙏Amen
Amen 🙏Maybe mankind learn to live and love each other instead of competing and suppressing for more and being most powerful. Today's reading teaches that. 🥰🙏
Pray for Cameroon