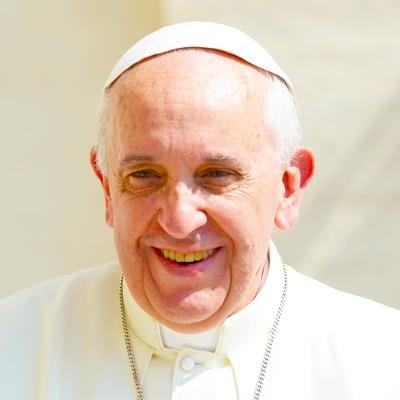 2019/11/13 10:00:00
3696
have prayed
My thoughts go out to beloved Burkina Faso, where an attack has killed many people. I entrust to the Lord the victims and all those who suffer as a result of such tragedies. I appeal to the Authorities to promote inter-religious dialogue and harmony.
May the souls of the faithful departed through the mercy of God rest in peace. Amen.
....the.holly.virgin..grazie..prayer.for.yours..buon.natale..amen..
amen...praying for peace . eauvharistic heart of jesus through the infinite value of each holy sacrifice of the mass we offered now and untill the end if time have mercy on us and on the whole world amen
Let's pray for those who died. Eternal rest...❤️
Lord hear our Prayer Amen
Praying for all who had died, grant them Lord to your eternal kingdom..Ame
I offer my Rosary for victims and families. Lord he our communal prayer.
pope I pray for all that needs u in this evil world of hate for one another in the middle east lost souls are killing each other ...we all need to unite as brothers and sister as one love amen lord
Oče!❤🙏Molim Te za braću i sestre Burkine Faso!🙏❤💔🙏
🙏🙏🙏Prayer and thoughts to those affected, God bless
Please God help me to find new job or new business for my old age with my wife. Please God hear our prayers 🙏
please lord hear our prayer
Thank you Pope Francis for your courage and boldness in proclaiming the Gospel of Jesus✝️God be with you always. May Our Lady of Guadalupe always pray for you.🙏🏼
Pray for me and my husband and my two daughters.
Holy Father keep on showing us the route. God is with you.
Pray for Burkina Faso