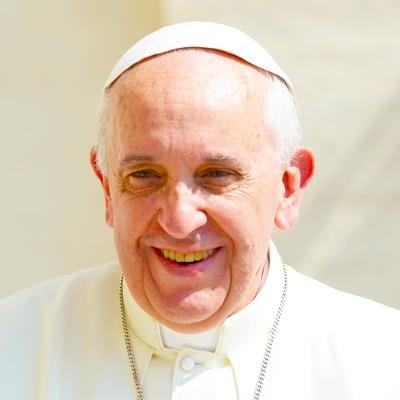 2020/08/23 23:00:00
2569
have prayed
August 22nd - World Day Remembering the Victims of Acts of Violence Based on Religion or Belief was celebrated. Let us pray for these, our brothers and sisters, and let us also sustain with our prayer and solidarity those, and there are many, who today are persecuted because of their faith and religion. There are many.
Eugene Silvaggio We turn to you Lord, there is no one else, we ask you please, protect All who Believe and Trust in Your Love and Mercy, All Christians, Let us not be harmed by unjust people oh Lord, only You can Save Us. Our Loving Jesus.
Hvala Ti ISUSE GOSPODINE!❤🙏Pomozi nam da očuvamo majku prirodu 🙏 da žive generacije koje dolaze❤
you always viving us everyday but this o e intention lord pls.grant full healing to my son and to his fast recovery amen thank you lord god thank you jesus thank you mama mary thank you oh holy spirit amen
i know god will hear you and he will give you the answer to my request....lord...i am begging a lot to our pope francis to pray through you for healing of enrico...pls.lord forgive us in any unfaithfulnes we have done or to our brothers and sisters....and thank you for all the blessings...
dear pope francis..i am a mother.i hurt so much i need help.i know u are our guidance whenever we need help and prayer request to our lord pls. pray for my son enrico castulo he is now one of the positive of this pandemic all over the world.pls.i beg you pray for him.for healing i love my son. amen
Oh Lord, cover us with your Mighty Shield of Love today, you know the Hearts of All, Be Our Advisor, Our Light in this sometimes Darkened World, Our Footsteps, Lead us Lord, where you would want us to go. Amen and thank you Jesus, your friend Eugene.
Catholic lives matter and the world needs to know all lives matter to Catholics
Oh Lord, we pray that your Christians who are being persecuted simply for Loving and Believing in you, grant them we pray an undeniable victory in Truth and perseverance so to never turn their backs on you Our Lord of the Universe. Amen
May we pray for the persecuted and may the persecuted pray for those who hate them. May they find peace in Jesus Christ. Amen.
For those that are persecuted especially in my dad's country of North Korea for their belief which is pretty bad I've prayed a chaplet of divine mercy for the pope's intentions.
Oče!🙏Podari nam milost postojanosti!❤🙏
Hebrews 12:1-Therefore, since we are surrounded by so great a cloud of witnesses, let us also lay aside every weight, and sin which clings so closely, and let us run with perseverance the race that is set before us.
Persecuted because of their faith and religion