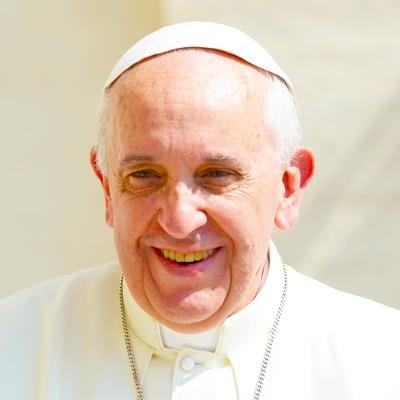 2019/12/09 11:00:00
6092
have prayed
I accompany that meeting with prayer, an intense prayer, because this peace is needed, and I invite you to do the same so that this initiative of political dialogue leads to the fruits of peace in justice for these territories and their people.
Ella:🙏praying for the peace of the people all over the world💓
Thank you everyone for praying for my country amen God bless your souls
pray for all the fire fighting in Australia and lost life and property lord hear our prayers amen
amen otče odpusť nám a pomáhaj amen ďakujem chran
Isuse!🙏Smiluj se braći istočne Ukrajine!💔🙏❤
Mileni Isuse!❤🙏Podari svim narodima svoj sveti mir!❤🙏
every hart fill full of happyness & peace
HappyBirthday Papa Francesco 🙏
lord i pray for peace in the whole world amen....
....the.holly.virgin..grazie. .pray.for.yours..buon.natale..amen..
Muy querida Santo Padre Francisco, Pedro. Rogamos al Gran Creador que te asignó la gran tarea de ser" la piedra". Que El té colme de Sis gracias y bendiciones merecidas durante su celebración de sus 83 años. Gracias Santo Padre por su Amir y compromiso con nosotros, la iglesia. 🎉🎂Feliz...
Dearest Holy Father, Peter My our Great Creator who has given such a huge job to be "the rock" continue to fill you with His graces, especially, as you become 83 years old. Thank you,so loved, Pope Francis for your love and commitment to God and His Church. Happy Birthday.🎂🎉 We thank God f...
holy cathedral inlebanon our prayers go out all people may peace hope god blessings for Christmas amen 🎅🎅
Happy Birthday Pope Francis..
Happy Birthday, Holy Father! I pray for your health, wisdom, strength and safety. May your days be filled with the peace of our Jesus!
Happy Birthday Papa Francesco
Happy birthday Holy Father 🙏🏻
Happy Birthday Holy Father. I offer my day of compassion and mercy to all I confront as a present to you. I feel so blessed to be a part of your world wide prayer network. Rosalie❤️
Sweet Jesus, I pray for your servant Francisco on this day, his 83rd Birthday. Mother of God, the Pope loves you soooo much and he is a true disciple of your Son and a loving and real Shepherd. Cuídalo Virgencita
I pray for Holy father on his birthday day we wish him love and total support may he change the world.amen
Wishing you a very happy and healthy birthday Pope Francis and thank you for all that you do to establish peace and love for each other.God bless.
Leonorin FCh :Buona compleanno, Pope Francis, buona fortune, sano e felice
Leonorin FCh :Buona compleanno, Pope Francis, buona fortune, sano e felice
Leonorin FCh :Buona compleanno, Pope Francis, buona fortune, sano e felice
Leonorin FCh :Buona compleanno, Pope Francis, buona fortune, sano e felice
Buona compleanno, Pope Francis, buona fortuna, sano e felice
Love and prayers in Christ 🙏 Happy birthday Holy Father, God bless you 🙏🙏🙏
please pray for dear friend iulie pas sing may the peace be with her land rest in the arms of the lord amen
dear lord blessings for pope Francis on His birthday today as he goes to spread the good new s around the globe may the peace be with all our hearts as we weait for the coming of you son Jesus Christ amen xo Jeanette
please also pray for the democratic party, that they accept terms for an unburdened future through the wisdom of chapter 12 of the letter to the hebrews. Amen
Rosaria B: Caro Papa Francesco, Grazie di vero cuore per tutto. Prego per Voi. Amen 🙏🙏
Holy father help us too see the truth I pray for for you please pray for us all in Jesus name amen
pope Im harrased at every food place and bus ride daily for years. today holy family told me only I could recieve food no hot food cards. it's like KKK is ruling your church undercover. I know I talk much and is threatened by Mexican unknown and othe r race . after I was hit on my face...
Your holiness, there is a small country called Lebanon, or the land of the Cedars of God, struggling to put end to the Corruption that went very far in threatening the human right to dignity. Please pray for Lebanon.
Holy Father today I spoke with a member of a family who lives in Bethlehem around the Church of the Nativity. he told me there are only eight Christian families left in that neighborhood they are threatened and bullied daily. please let us pray for the safety of Christian families in the Holy Land
The Ministry of Foreign Affairs issues a travel ban recommendation in 2018 Please pay attention to Level 1 for Ukraine in 2019.Donetsk and Luhansk states should stop traveling to Level 3 Pray for peace
I also pray that Trump will start to understand how important human rights are and support the peace in Eastern Ukraine. I pray Putin will try to find peace over self interest.
Pope Francis please look at my prayer request and pray me and my family. please.
🙏🙏🙏Together we pray with Pope Francis
Peace in eastern Ukraine