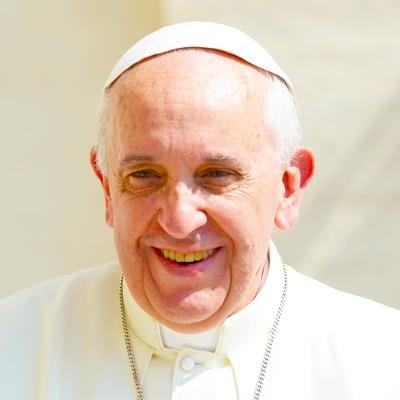 2021/07/04 23:50:00
1843
have prayed
From the next 12 to 15 September, God willing, I will travel to Slovakia. First, I will celebrate the concluding Mass of the International Eucharistic Congress in Budapest. Let us all pray for this journey and for the people who are working to organize it.
May the Flame of Love of the Immaculate Heart of Mary continue to spread the effect of Grace over all humanity through the efforts of Elizabeth Kindelmann, a daughter of Hungary and resident of Budapest.
Amen your Holyness Pope Francis I am really looking forward to your visit. Samuel from Slovakia.
God bless you Pope Francis🙏🙏🙏Prayer for your good health always
We wish Pope Francis, speedy recovery and pray that he made this journey only if God permit it and give him the strength to make it in September.
Prayers assured Holy Father
always ameniable and co-operative co-existing within all. my catholic faith.blessing to pope and fatima message #peace
Amen,I ever met Czech first president Vaclav Havel when I was a freshman in Taiwan Chen Chi University,he is a democracy icon for support us to independent.
Caro Papa Francesco, auguri di cuore di una pronta guarigione, ti vogliamo tanto bene!
Pastor benny hinn crusade should come
hello good day pope francis with st clare energy nature with God, please do not travel. my intent for you and rome
Holy Father we pray for you and your recovery. Lord be with you.
How do you not displace when travelling please pray
🇵🇭Ginoo, dungga among mga pag‐ampo.🙏🙏🙏
Pastoral visit to Slovakia and Budapest