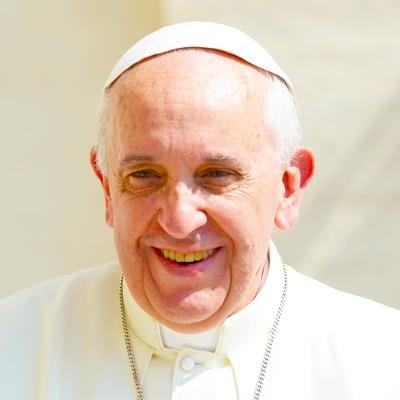 2019/03/30 08:36:48
669
have prayed
Dear brothers and sisters, following in the footsteps of my holy predecessor John Paul II, on Saturday and Sunday I will be in Morocco as a pilgrim of peace and fraternity. I ask you to accompany me in prayer. #ApostolicTravel
Father our bless please Marocco my Friend Karim and all his Family and Friends 🙏🙏🙏Thank You Papa Francesco for Your dialogue❤️Thank You Holy Papa Jean Paul II ❤️pray with us and with Holy Mary please 🙏
Holy Father in heaven help us to channels of peace and love one another always. Help us to be strong in faith in times of trials and tribulations. Guide and protect all the faithful in Jesus name. Amen
May Virgin Mary pray for us
May the light of the Spirit illuminate the World around our Holy Father.
Rezan por la Iglesia Católica que elimine todos los homosexuales del sacerdocio y expulsen el demonio de nuestra santa iglesia católica
Sending healing vibes and positive energy to you and yours. In the name of the Father the Son and the Holy Spirit. For thine is the kingdom the power and the glory forever and ever. Amen
Pls prayer for my sister Doris,her kidney condition is not good.God bless u alls.Amen.
May God bless you and keep you. Fill you with grace that His will may be done through you. I love you. Hail Mary ... Our Father... Glory be....
may god keep safe in your trip to Morocco .our prayers are with you Pope 🙏💖
prosím za nás u boha Ježiša a božej matky aby nám pomáhali mužovi so ženou a žene s muzom a výchove a nasledovať vás príklad svätej rodiny amen ďakujem
Spájam sa prosím aj svätého Jozefa v mene Ježiš a jeho rany o sviatostne manželstvo a podľa božej vôle,dary do rán pána a na príhovor p.Marii za kňazov pápeža cirkev sv.Jozef ďakujeme ti mocno chrán cirkev papeza rodiny kňazov a veď nás ochraňuj nás v čistote amen pros za n
our prayers are with you. please stay safe during your travel. we love you.
My prayers are tied to yours🙏
MOROCCO