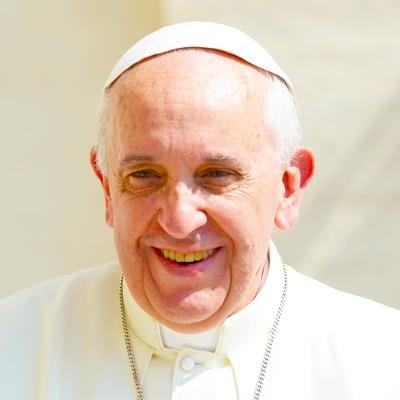 2019/06/27 01:00:00
4674
have prayed
I invite everyone to look at the Heart of Jesus and to imitate its truest feelings. Pray for all priests and for my Petrine ministry, so that all pastoral action may be marked by the love that Christ has for all of us.
Amen. Lord Jesus, have mercy on me
oh most sacred heart of jesus....have mercy on us amen
Lord help us always to keep our eyes on you. Grant us the grace to follow your way
AMDG - tt Buiochas le Dhia🙏
LORD, GIVE GOD, GIVE THE GIFT OF LOVE TO ALL
It's okay . I could forgive you 😇😀
bez teba otče aj tak nič nemôžme urobiť prosím odpusť mi ak som si nevadila tvojich darov bývanie prácu priateľov a uprednostnila som to čo má od teba odrádzalo tak nám mi pomáhaj amen otce
amen prosím ťa otče nebeský za Mariana Viktora Moniku Mira Misku pôrod v zdraví a požehnaní a za dobrého muža ak tvoja vôľa otče a prosím i milosti pomôž mi nám aj Kike amen
otče nebeský vzdávam ti účtu ako Bohu i sumu i duchu svätému amen a ďakujem za Máriu Matku prosím o milosti potrebné a ducha pokoja nám národu zemi v mene Ježiš
Amen and amen. Please send intentions to rid evil from mens' souls and save the innocent from abuse. God is love. Peace be with you father
Me uno a su oraciones Santo Papa. Ore por nosotros los fieles que aveces en nuestra Iglesia local nos sentimos solos con Cristo. los laicos y aveces sacerdotes se encierran en sí mismos y no de dejan que la gracias De Dios fluya en la comunidad solo incluyen unos cuantos. Que seamos uno con Jesús!
God bless you and your beautiful heart! Know that you are loved by all and that the love of our Almighty Father emanates from your eyes. You are and will be in my prayers every day and I am so grateful to have you as our Holy Father! In Jesus holy beautiful name I pray. Amen
amen amen we pray god bless u🙏♥️🙏
Sorry, I accidentally touched the reporting feature. Nothing to report
Look at the Heart of Jesus