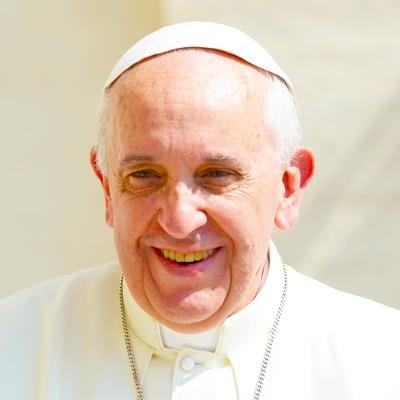 2020/03/24 10:00:00
2611
have prayed
In these days a number of doctors and priests have died. Many nurses were infected because they were serving the sick. I thank God for the example of heroism they give us in caring for the sick. Let us #PrayTogether for them and their families.
Lord watch over all health care workers. 🙏🏼🙏🏼🙏🏼
and may they restore to thier health in the name of the father.in the son and in the holy spirit amen.
lord in this hardtimes of our life because of this pandemic lord protect all those in the frontliners to do thier hard job saved them all oh lord untill they can figth hard for this epidemic/pandemic /delubyo/salot/that can attact anyone...save them all oh god and let all affected will survive
God bescherm de artsen en verpleegkundigen verpleegkundigen
Lord,protect the whole of the medical personnel and their associates as they are tirelessly toil disregarding their lives in fighting the virus.Cover them with Your precious blood.Amen.
🙏#PrayTogether, sending thoughts and prayers...
Oh Sweetest Jesus, You are Mercy it self, I Thank You for shedding your Most Precious Blood for all mankind, cover us . Please keep us safe in Your EMBRACE, I LOVE YOU AND THANK YOU AND TRUST YOU. MOST SACRED HEART OF JESUS MAY THE WHOLE WORLD BURN WITH LOVE YOU, AMEN !!!
O God, we thank you for the various people who are sacrificing their time and risking their own lives in helping others through this ordeal. We pray for their protection as they carry out their duties. we pray for the souls of the dying and the dead. Forgive us our sons and let covid19 pass over us.
I offer my prayers while home quarantined to all and for all of our frontliners and those in the back offices of the hospitals- the radiology technicians, the clerks, caregivers - that may be covered with the blood of Christ to keep them safe and their families and out of harm's way.
Smiluj se nama Gospodine!🙏Jer smo sagriješili Tebi💔🙏
I pray for the souls of those who rest in Christ, having given there lives in the service of others.
I pray that humanity will turn to God and that in turn He will hear our prayers and protect us in our hour of need. Amen.
O Fountain of Life, unfathomable Divine Mercy,  envelop the whole world and empty Yourself out upon us. 
Lord Jesus Christ we pray for the whole medical personnel who unceasingly toil day in and out for the protection of Your precious blood.Amen
God Bless our Doctors and Nurses. Please give them strength to face this epedemic
God heal whole world from this corona virus n pray for the soul who died because of corona amen
our Father who art in heaven...
lord hear our prayer pls.let this epidemic end. mary our mother through your intersecion pls.pray for us and ask our lord jesus loving care and healing to heal our land and the whole world especialy her in us the philippines amen
May God continue to wrap His loving arms around us all
noemia: God, hear our prayer.
O Blessed Virgin intercede for us infront of God
Que el Señor escuche nuestras oraciones y nos guíe.
Sonia Taranto God, Here our Prayers, In Your Name I Pray Amen
Let us #PrayTogether for them and their families