2021/09/19 16:30:44
3
hanno pregato
Dear God,Jesus,saint Maria,Josef,Jan Pavel II,Faustyna,Anna,Rita,Magdalena,M.Tereza,Jana,Lucia,Cecilia,Scholastica,Vincent,Albert,Jost,Roch,Grodecki,Lwanga,Homobonus,M.Antonina,M.F.Dolanska,k.Tomasek,A.Opasek,all saints,angels,thanks.Please help to all people,my family,parents,brother,son,me too.
2021/09/19 15:39:28
7
hanno pregato
Oremos para que os Jovens, busquem, sintam o prazer de meditarem a Palavra de Vida, para que libertem-se do vício do alcoolismo, para que conheçam o consolo do Espírito Santo e encontrem o seu alívio em Jesus Cristo…
2021/09/19 15:32:57
4
hanno pregato
#HoraSexta Miedo al dolor y el sufrimiento? Es tiempo de fortalecernos en el Espíritu
2021/09/19 15:26:35
4
hanno pregato
Rezemos todos os dias o Rosário pela paz no mundo pela conversão dos pecadores e pela reparação dos pecados cometidos contra o Imaculado Coração de Maria Deus nos abençoe e proteja ámen.
2021/09/19 15:05:00
5
hanno pregato
Come Divine Will, come Divine Love, come Divine Mercy for all and in the hearts of all Amen.
2021/09/19 15:02:19
4
hanno pregato
Happy Feast day holy Saint Janarius. please pray for us that we may be made worthy of the promises of Christ. May the precious blood of Jesus Christ save us and the whole world. Thank you St Janarius for your example, thank God for you. Amen.
2021/09/19 14:48:59
7
hanno pregato
Glory to Jesus Christ! Brothers and sisters, ask the Lord to heal me, from depression in which I drove myself. I'm very depressed by unrequited love. Please help
2021/09/19 14:37:14
5
hanno pregato
Spirito Santo, Fammi concentrare quando prego....Ti Voglio Bene, Ti Amo e Ti Adoro....Grazie x Questa Santa Domenica....Amen....🙏🙏🙏💟
2021/09/19 14:35:02
5
hanno pregato
Fa che quest'anno sia l'anno della Tua Giustizia Divina 🙏 🙏 🙏 🙏 🙏 🙏 🙏 🙏 🙏 🙏 🙏 🙏 Tu sei la mia roccia la mia luce la mia forza ❤️ ❤️ amen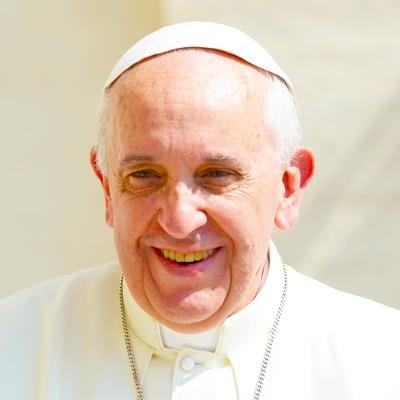 2021/09/19 14:20:00
35
hanno pregato
I am near the victims of the flooding that happened in the State of Hidalgo in Mexico, especially to the sick who died in the hospital of Tula and their families.