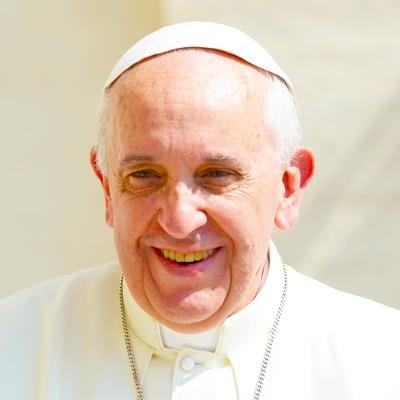 2019/02/07 14:04:24
1272
have prayed
Let us pray for a generous welcome of the victims of human trafficking, of enforced prostitution, and of violence.
Lord hears our prayers. Amen
Most especially the Human Sexual Tracking of Children. It forever takes away their innocence. Average lifespan is 7 years. Destroys families & society. The PERPETRATORS MUST BE STOPPED!
Mary Magdalena pray for us
very scary sad peaghetci thing to do to each other ...just like abortions...taking people lifes ...
Padre Francisco, que Dios lo escuche y se detenga el tráfico humano. En México y todo el mundo. Amen
Please pray for my family and for me and my wife to take the british paper's , GOD Bless you Pope Francis and all you, Amen
Let us pray for real peace for the love of Christ in us all
Thank you God, Pope Francis, the prayers & voices of us faithful & Archbishop Vigano for defrocking the reptilian, evil Cardinal McCarrick, the unrepentant cause of so much abuse, suffering, loss of faith, hope & life! We pray for all victims, & this be the first of many! JMJ Save Our Church!
Please pray for my family and friends Special for a dear friend struggling with cancer , thank you and God bless everyone.
praying for Salvador Rodriguez in Jennifer Rodriguez to make that awful sickness go away and also that he does good in school and graduates thank you amen
Please pray for Human's rights in Viet Nam. Amen
Pray for Viet Nam, People who live in Viet Nam don't have happinesses, Holy May pray for us.
Our Lady Of Fatima Papa Francisco Abada Padre Pio we love you
Más y más crueldad. Para otros, la naturaleza, todas las obras de Dios. ¡Debemos conocer y amar la Cruz de Cristo! Después de él, él no baila! Su adoración. ¡No dejes que le rompa el corazón!
Dear Papa Francesco bless me and my son please.. God bless You, I trust You and I love You ???? May Holy Mary protect You ??
please pray for my family, in very difficult times that we remain strong and strike it through. holy Jesus and Mother Mary receive us pray Amen!
Dear Holy Father, please pray & speak for the end of ALL forms of pornography, & evil, deviant behaviour. These evils promote the unspeakable desire for slavery, rape & greed. Please, Holy Father, speak & action now. I am a victim of rape...do you read these comments & prayers?!?
Poor Francis, I love you so so much! My family is really struggling right now. Please pray for us!! ❤️ It is my dream to meet you. You are so so amazing!!!
Holy Father, you need to rid the Church of Satan & the plans for its destruction. Please speak out against abuse within the Church & punish the guilty. I was one-week old when I was baptized by a pedophile. Please realize how deep, powerful & influential human traffickers are. God bless!
How could I but these app in Spanish for my mom. Some words I can't translate to Spanish.
Our Lady Of Fatima Papa Francisco I adore you
This app is amazing, just what was missing in my life
May the Lord Jesus and Mary receive our prayers!
Que Dios bendiga su Papado y sus desiciones sean llenas del Espíritu Santo ? Cuente con mis oraciones Santo Padre. Cuídese mucho pero no deje de gozar las cosas lindas de la comida y la vida que Dios nos da. lo amamos, abrazos fuertes desde USA. ?? ????‍♂️
Pope Francis please pray for me.
please pray for my son Christopher and Jennifer Rodriguez to make that ugly stick sickness go away thank you amen
Please pray for my mom . She is the heart and soul of my family. My daughter and son and of course me want her to be healed. She has taught us to have FAITH. We do???
Pray for the violence prototype for unpunished violence against any individual to end as forces try to murder with pain and psychological warfare. I am attacked so frequently if I tried to journal each attack I would be far behind in hours. I have no way to control this warforce except God's wrath.
thank you Pope Francis.god bless us all.
THIS IS VERY IMPORTANT!!! NO MORE WAR!!! NEVER!!! MAN IS CREATED FOR LOVE, FOR HAPINESS...
Bless everyone taking action on this, Father,give them your courage and strength
Lorraine Carr god bless holy father,have faith thank u.
Abba ...God bless You Papa Francesco :)
Dear Jehovah God, Blessed are You, Jehovah our God, King of the universe, whose power and might fill the world. psalm 82. You Jehovah God take Your stand in the congregation of Jehovah God, in Your own congregation; You judge in the midst of the gods. How long will nations, political powers, and ea...
Thank you Father Francis! Amen@HailMary
Thank you, Holy Father, for repeatedly bringing this horror to the attention of the world! We pray for the victims. Keep up your courage and speak, pray, speak! Greetings from Canada! God bless!
Я хочу заняться ездой га тракторе
I pray with You Papa..God bless You..
Human Trafficking