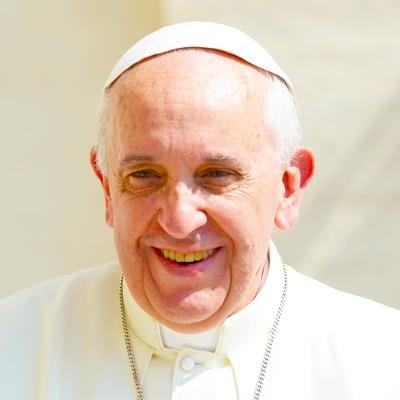 2019/04/15 12:13:50
886
have prayed
I renew my appeal to young people and to all of us to pray the Rosary for peace, especially for peace in the Holy Land and in the Middle East.
Papa, thank you for helping me pray more. Bless all people in Palestine.
Please, our Heavenly Father, bless the Palestinians who have been under a brutal Apartheid and occupation for the last 71 years. Heal them from their physical and spiritual wounds. Heavenly Father, protect Palestinians from the settlers and Israeli government who continue to dispossess them.
Pope Francis❤️ I totally feel in my heart, and thinking also deeply in my mind... You are chosen by GOOD to be YOU, telling the hole nation, in the world to act, with LOVE, understanding and how to chance the worlds problems!!
Jueves Santo, watching a bishop wash the feet of men in military uniforms. I will believe the Church when its acts are congruent to its mouth, that is, when I see a priest wash the feet of women, at least a few. For this I pray,
may god bless our holy land and keep safe from all the evil. mother Mary pray for us. 🙏♥️👼🕯
Rosary for peace