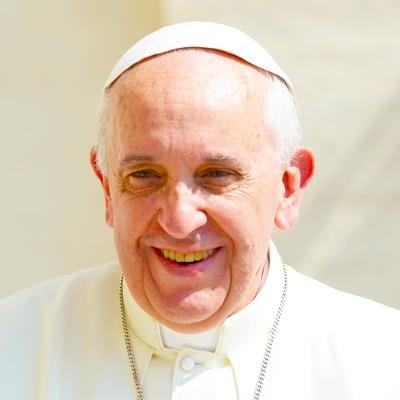 2020/06/08 12:00:00
4083
have prayed
The month of June is dedicated in a special way to the Heart of Christ, a devotion that unites the great spiritual teachers and the simple among the people of God. A beautiful prayer, short, to pray during this month: "Jesus, may my heart resemble yours".
Most sacred heart of Jesus make us meek and humble like Thee.
Reidun Fynø: Jesus, may my heart resemble yours
Jesus, may my heart resemble yours
Lord ,May my heart resembles yours. Oh ,Sacred heart of Jesus have mercy on us and on the whole world.
Amen. Amen to all the Holy people that pray for the intentions of our Pope's graceful words he writes, speaks and lives.
May the feast of Corpus Christi bring the light, hope and eternal love of God to each of you... and may we always remember our Blessed Pope Francis in our prayers every single night before bed. With the love of friendship 🙏
Jesus, may my heart resemble Your. Amen
Lord Jesus, may my heart beat like yours. Amen
O most Holy Heart of Jesus, have mercy on my family, me, and on the whole world, Amen!
Pray for Father Joseph Walsh in Perth, Western Australia. Father Joe has been pursued vindictively by the Catholic Archdiocese to the extent that he has had open heart surgery and is now facing cancer, having had his pancreas, duodenum and part of his stomach removed and is now facing chemotherapy.
Seduce ježíšová milosrdenství
Thank you, Holy Father, for your guidance and your prayers! 🙏💕🌎
srdce ježíšová milosrdenství
Jesus I put all my trust in you Amen
❤🌿🙏In Jesus name we pray, Amen🕯
Jesus,I love You, make my heart like unto Thine.
Thank you, dearest Pope Francis, and thank you people who put together this precious app. God bless you all abundantly!
Thank you Pope Francis, for leading us in our world today, we need spiritual guidance as never before, and thank your team for this app, that unites us in a special way. May God Bless you all. Eugene and Yolande Silvaggio.
Pray that parents may take their roles more seriously to train the children entrusted into their care.
Holy Father, It's precious praying together, Thank you so much.
Amen Holy father. please pray for all law enforcement officers 99% of them are great people better than our doctors that treat us like cattle
Lord, Divine Mercy, May we resemble you in love and mercy. Let us be salt and light that continues to help others yet also forgives them.
Lord Jesus, may our hearts resemble yours in Love ,strength and courage❤
Jesus, may our hearts resemble yours in forgiveness, gratitude and courage.
What a beautiful prayer indeed. Amen
❤🙏🌿🌍In Jesus name we pray, Amen🕯
Heart of Christ