2020/01/24 02:17:21
0
personnes ont prié
Every moment comes to us pregnant with the command from God only to pass on and plunge into eternity, there to remain forever what we have made of it @ Saint Francis De Sales
2020/01/24 02:13:47
0
personnes ont prié
Thank you Father for tender loving care of my family and my husband myself.Father each and everyone of us. You blessed us today with abulance I'm so grateful to you. Please keep us on the right track.... Àmen.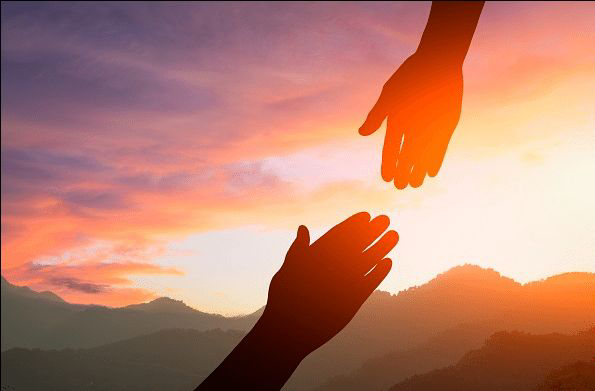 2020/01/24 02:11:35
1
personnes ont prié
Rispondimi, Signore , rispondimi, affinché questo popolo riconosca che tu, o Signore , sei Dio e che tu sei colui che converte il loro cuore!
2020/01/24 02:04:00
3
personnes ont prié
Señor Dios, tú que eres el dueño de todo cuanto existe, ayúdanos a darnos cuenta que nada de lo que tenemos nos pertenece realmente, que la nacionalidad es sólo un título, pero que ésta no nos hace más o menos personas. Por tu Santísima Madre y tu Santísimo hijo, socorre a los migrantes.
2020/01/24 01:58:17
5
personnes ont prié
Lord I pray urgently for my eldest son who appears to be reaching despair. I cannot be with him right now. Please help me to encourage and guide him now. Let hope and trust replace disappointment and despair. In the name of your Son Jesus I pray.
Surrender your son in God's hand. He will be safe
2020/01/24 01:16:22
6
personnes ont prié
preghiamo x il papa tanta forza padre nostro..x tutto il mondo tanta pace niente guerre dialogare x me e famiglia tanta fede voglia e salute Ave Maria aiutami grazie e aiutaci tutti perdono per tutto e volontà di fare grazie mille preghiamo insieme grazie
2020/01/24 01:13:44
8
personnes ont prié
Signore, donami la forza di portare la fatica del giorno che si avvicina, e di tutti gli eventi inclusi nel suo corso. Guida la mia volontà, insegnami a pregare, a credere, a perseverare, a soffrire, a perdonare… e ad amare!
2020/01/23 23:28:50
11
personnes ont prié
dear jesus,blessedmother,st/angels thank u lord for dads encouraging report.thank u for hearing the prayers offered for him. i am so unworthy of such a favor but i hope i can give u and show u how grateful i am. please continue to heal him to a full recovery with ur miraculous touch
May God bless and heal him fully
2020/01/23 23:20:59
12
personnes ont prié
Dear Jesus our saviour extends your healing Touch upon Manel Silva and Marita .May the power of The Holy spirit take under control over their physical defects and sicknesses
2020/01/23 23:06:54
9
personnes ont prié
Mary Undoer of Knots, please continue to break down my ex's walls and keep me from building mine; and St Michael the Archangel, please cut through any fears and darkness with your light; Lord please let my hopes and prayers come to pass as soon as possible ❤️🕯️