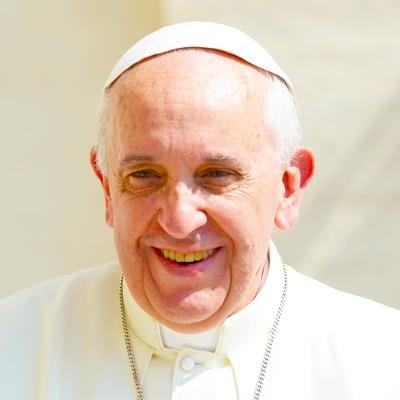 2019/09/21 10:00:00
6377
have prayed
I also join in my prayer the memory of those who are affected by cancer, that they too may always be more supported, both in the prevention and in the care of this disease.
lord hear our prayer 🙏🙏🙏🙏🙏🙏
....the.holly.virgin..grazie..prayer.for.yours..prayer.for.peace.and.conversation..buon.natale..amen..
and for all patients with cancer in hospitals and in thier own houses lord you are the only healer god heal them all specialy merlita vitales amen
pls.oray for my sister merlita vitales she is a cancer patient may she achieve complete healing and have her speedy recovery amen
I will say a pray for all peoples in the world that have cancer; including my sister-in-law Kathy Jenkins.
May all beings be happy and free from suffering
Hear our prayers our savior
Pray for those who are suffering.
Praying for all those battling cancer especially Ray.
May the Heavenly Father hear our prayer Amen
Lord bless and heal those afflicted with cancer. Give them and their caregivers strength, courage and hope. 🙏
Za one koji se bore s bolešću, za one koji pate gledajući svoje najmilije. molim da dragi Bog udjeli snage i vjere u bolje sutra. ❤🙏
i pray for myself, members of my family ang to those who are sick. May the good Lord, The Divine Healer heal us.
for people worldwide within a 30 mile radius of a US MILITARY BASE, please pray for all those affected by weakness and for the strong who glance the isotopes unknowningly with a sneeze to Apollo, son of Leto, who defeated Hermes in a leg race and the apology still stands. For all who cure cancer
praying for cancer patients throughout the world, for their caretakers, doctors and nurses looking after cancer patients. and family and all their loved ones. and for the souls of all who have passed on due to cancer。
im grateful for your kindness to protect me in suffering and heal me from brain cancer, all the glory just for you God my rock mountain 🙏🙏🙏
praying for Col Johar. May the lord touch him and grant him a complete recovery, Lord hear us!
I offer prayers for all affected by cancer and especially for the family of one of my students. 🙏🏼
for my dear friend Catherine who has terminal cancer
For Raymond Alcain. Thank you that his recent scan shows reduction in the tumors. Please help the chemotherapy continue to be effective. Amen.
I pray and request you all to pray for all the cancer patients around the world and also for my mom who is suffering from breast cancer.
oh lord please pray and protect my brothers and sisters from every cancer and sickness forever and ever Amen
I pray that the sick be NOT in pain and for physical strength as they go thru this difficult trial.
Please pray for my sister. For her healing and conversion. 🙏
Thank you Pope Francis, por putting all cancer fighters in your prayers!!! 🙏🙏🙏🙏🙏
i pray that this disease that effects so many of us be irradiated let there finally be a cure for all. please dear jesus heal us all
Thank You Lord for the opportunity to care for my father in his final years until his passing from cancer in 2016. Thank You Lord for opening my eyes afterwards and bringing me back to the Catholic Church after over a 30 year absence . Christ please bring peace to all those affected by cancer. 🙏
🙏🕯🙏🌷🌹My mother had breast cancer and survived. And now my neighbor K. She is a beautiful (inside and outside) young lady. Her surgery went well but please also pray for her that she may heal completely soon.
My Mother died of breast, then eventually bone cancer years ago. In Nursing, I was honored and blessed to care for many cancer patients. Dear Lord, please help us to find a cure. Christ Jesus, please comfort those who are ill. 🙏
dear lord, Please bless who are suffering from cancer and pls give them strength and courage to go through their chemotherapies n radiation. lord, pls mercy for them and heal them completely with your precious blood and wate r and grant them peace. 🙏💖🙏
🙏May God bless all those who are sick, and battling without losing hope against cancer🙏
Heavenly Father, We thank you for Papa Francisco, Your true and worthy servant. Please continue to bless him with great health. Please give all the gifts of the Holy Spirit so May continue to serve You and teach all of us. May Papa Francisco be Your instrument to unite Your church and bring peace.
Holy father and brothers and sisters of the prayer network I ask your prayers for my friend, Nidhal. She has breast cancer and so bravely is suffering the chemotherapy plus soon will receive radiation. Please ask God to keep sending His angels to help her. Give her strength, O Lord. Amen 🙏
Magdalena, Nosotros estamos esperand su visita a Japon. Pido todos los dias por Su Santidad y por su obra santa. Necesitamos mucha renovacion materialmente y espiritualmente dentro de las Iglesias y tambien en nuestros corazones.
Oración por todos y que Dios Nuestro padre les de sanacion especialmente mi amiga Claudia Trejo. Te pido su sanacion.
May God bless you as well as all of your beautiful intentions! Thank you for all you do and for being exactly who you are! You are very much loved! You will stay in my prayers!🙏😇🙏
By the stripes & the blood of Jesus Christ, may all sufferings be gone 🙏🏻📿🥀✝️🥀📿🙏🏻 "In you we put our faith and grace to hear our prayer Oh Lord. Thank you for the peace of mind that you give to us, Lord Jesus. Amen"
Thank you Pope Francis and all those who ask for hope and healing. Special prayers to the health care workers who continue to fight the good fight on our behalf. Special intentions For my brother Michael H. as he continues with his cancer treatments. St. Michael protect us. Mary pray for us. MPH
thank you dear pope francis thank u for i pray each day for 2 daughters,my father,a life long friend, my boss , and so many others afflicted. please help me pray. i feel this disease is assaulting us on all sides. please protect and heal all of them
Por el señor Santiago Palmero, dale mi Señor esperanza, fuerza y fe mi para vencer el cancer...
Blessings to those trying to cure the disease and treat the afflicted. Pray for my brother Michael as he continues his treatments give him hope and peace. Mother Mary pray for us. Amen MPH
Grazie Francesco, per la tua presenza in mezzo a noi.
For those who are affected by cancer