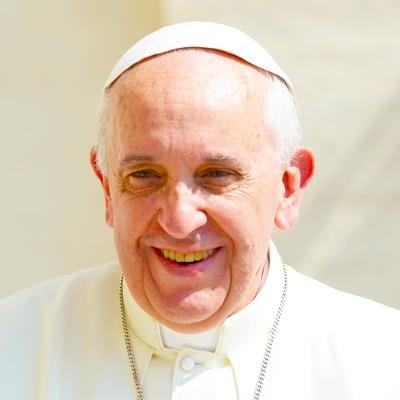 2019/08/05 10:15:00
5803
have prayed
I am spiritually close to the victims of the episodes of violence that these days have bloodied Texas, California and Ohio, in the United States, affecting defenseless people. I invite you to join in my prayer for those who have lost their lives, for the wounded and their families.
peace for the whole world amen
....god.bless..and.me..the.holly.virgin..mary..marilyn.monroe...pray.for.yours..pray.for.we..happy.christmas..buon.natale..i.wamy.speak.little.with.yours..grazie..thank.you..
May the good Lord bless and comfort the fsmilies of the victims. May you have peace
may God bless and pray to all the family victims comforts them we ask this through Christ our lord Amen
may God bless and pray and comfort all the family victims we a
also here in the philippines, helpless people are being bullied.....sometimes i wish and pray armageddon will come soonest.....
may the good God bless everone
May God comfort all victims of the recent acts of violence in Texas & Ohio, May they receive Hope, Dignity & Peace✌ pat
As we celebrate the Assumption of the Blessed Virgin Mary who as a girl lived in dark times, I ask for her intercession for our time that we may all see and seek the light. Pray for us, Mother that we continue to have faith and shed the light of the Holy Spirt. Jesus have mercy and give us grace.
O father of all human,I pray for thy children who are now under the shades of death and darkness... have mercy on them..
Lord, teach us to love one another. May hearts come to hate racism and love one another no matter what skin color is.
Amen God bless them and give them strength 🙏🌹🌹🌹
Please Father, you are all love, all mercy and all just. We put in your hands that the people of the United States become examples of Your justice, Your truth And Your LOVE. Forgive but also do justice to those administrators and legislators who no longer serve You or your people. Help us to love.
That lawmakers in the US finally admit that there is a problem and take concrete steps to address the situation.
love,forgiveness,peace pray for all life,liberty and JUSTICE for all
grant us strength and courage to push back against evil policies and to advocate for those who have been marginalised by greed and hatred.
godbless them and give them strength
May hatred speech end once and for all
I am praying the Lord's love and peace can help us identify the evil that causes these tragedies to help prevent their further spread. May God's comforting embrace give solace to family members and witnesses to these terrible events.
holy Trinity, Holy Wisdom I keep in your protection all those victims & their sorrowing families.
May God's peace encompass all those affected by these senseless acts of violence 🙏💜🙏
Heavenly Loving and merciful Father, Your children, your followers are tired of the hatred, the negative messages from the country's administrators and legislators. Guns are the tools that have destroyed families, and continue to do so. Hear the cries of those who love YOU not guns. 🙏🙏❤️...
please lord Jesu have mercy on you people and praise and thanks for all the blessings love you bestowed on us thanks be to god alleluias
May God grant protection to His faithful from violence. May He comfort the wounded & grieving. May He bring Love to those that hate. May we put our faith to work for good and an end to violence 🙏❤️🙏
Please, Lord be the light in these dark times
May the Lord protect his sheep throughout the world and stop the violence 🙏🏻📿🥀✝️🥀📿🙏🏻
For the victims of the episodes of violence in the United States