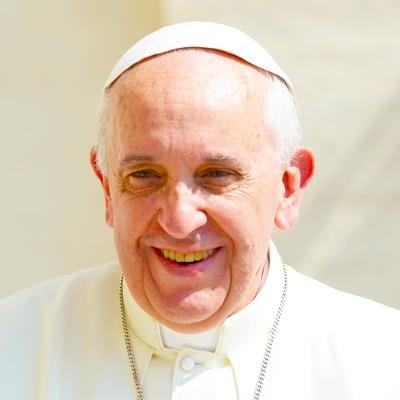 2019/07/10 11:00:00
7900
have prayed
We pray for the sick who are abandoned and left to die. A society is human if it protects life, every life, from its beginning to its natural end, without choosing who is worthy to live or who is not. Doctors should serve life, not take it away.
for all people affected by yhe epidemic of corona virus lord grant them healing.and spare us all to prevent us from this epidemic amen
pls. help me pray for my sister merlita vitales she is struggeling on her multiple cancer...lord ols.grant her complete healing so she can have her vacation w/my elder sister this coming year amen.
Amen, I'm sick right now but, I pray for the people who are sicker than me.
please pray for company director N. M. Sathish who is under dialysis and he is becoming very weak day by day. neither doctor or we not able identify why he is so tired. the lab tests are keep on going. please pray for him to recover better. he is a very good and helping minded person.
Let us pray for all the sick that the merciful Lord may heal them according to His Will. Let us pray to the Lord.
I pray for my friend Jan who is suffering with Motor Neurone disease. Keep her free from pain Amen
Jesus the divine healer touch and heal all the sick and suffering.
pray for them oh lord Jesus Christ my brother's and my sisters from sickness and pain Amen
Please Pray for those who struggle with addiction.
Hello , my friend is Catholic and he is very sick, and we need help in the treatment of brain cancer, two wonderful children who really need him in life! Please people pray for him! This man needs help. His name is Constant Yoan. He was born on 04/28/1981! Your prayer will help us a lot!
please pray for me for my health and medical issue that the doctor has said may all be healed in Jesus name. Amen
Lord I pray for my sister admitted to the hospital, undergoing a test. doctors have given only 1% Hope 99% possibility for blood cancer 😥 She is just 23 . today is the test . please pray for her please bless her.requesting all for valuable prayers.
please pray for the sick may communities always keep an eye on the sick, elderly suffering and alone
LORD, BRING LOVE TO SOMEONE ALONE
I pray dear Lord for my sister Laura. We are so grateful that you performed a miracle on her and let her survive a major brain bleed And she's able to walk and talk And now she is suffering tremendously because of seizure meds. Please please help her. She needs everyone's prayers.
Precious Lord thank you For performing A miracle On my cousin Maria surviving pancreatic cancer. The surgery was successful and there's no evidence of anything spreading. We praise you always and forever!!
Sweet Jesus I pray to you to help my husband to get through this sickness. Please make him well and give him strength.
Dios bendice nuestro SANTO PAPA FRANSISCO,TODOS LOS PASTORES EN NUESTRA SANTA IGLESIA CATOLICA...
dear lord thanks and praise for hearing our prayers for the healing of our niece karyn nothing is impossible with you blessings love you lord Jesus
Holy Spirit guide our thoughts and actions. Bless Pope Francis.
Please pray for my father who is being very difficult. He has written untrue hurtful things to me in a letter.
dear lord we pray for the sick the lonely and depression Lord have mercy amen 💑💏
Healthcare should be free
kindly pray that the sickness heals . Its in my reproductive system area . I would also pray for priests who have sickness .
That our children and grandchildren will grow strong in mind and body full of grace and truth. D & E
otče chrán nás daj nám pokoj amen ochraňuj
we pray for the whole world that they may have peace with all the people in the world.Abba Father have mercy on us and the whole world .Amen
Amen and Amen. God bless you and all that you do! In Jesus beautiful holy name I pray. Amen
amen and thank you for your prayers father. without you and your guidance in this world we are lost xx I pray for my mam who at this time needs medical help. I pray she is kept safe from any distress xx
May the Lord grant mercy and justice to Vincent Lambert (France). Amen
I Pray with Pope for Abandoned every single life is Precious Lord Jesus here are Prayer 🙏
Lord, please have mercy on Vincent Lambert in France. Amen.
May the Lord protect His children under the shadow of His wings and heal them with His healing hands. Amen🙏🏻📿🥀
Thank you so much Holy Father for your beautiful heart and intentions. You remain in my prayers as do your intentions. God bless and be with you! In Jesus beautiful holy name I pray. Amen
Amen! Our Father Hail Mary Glory to be Amen Alleluia Jesus I Trust In You
In the divine will I pray for all and in the hearts of all.
Fill every one with the love of Jesus.....
For the sick