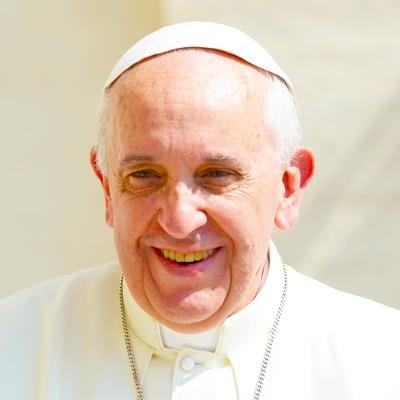 2021/06/27 12:30:00
1398
have prayed
Today, in proximity to the Feast of Saints Peter and Paul, I ask you to pray for the Pope. Pray in a special way: the Pope needs your prayers!
I pray for Pope Francis's speedy recovery. Please continue praying for us. Amen
We pray for our beloved Pope Francis that he be blessed with good health and the Holy Spirit guides him as he leads the universal Catholic Church. We also thank God for giving us Pope Francis as he leads us on this pilgrimage on earth . Amen
When husband and wife want to feast a meal together they can pray on each washed vegetables small pieces and one by one then putting them into the cookware prayer on the sauce and cook it's a great meal
We thank our good God for our loving Pope, especially at this time. May God bless him and grant his requests. Amen.
God we pray pope Francis may prepare us for paradise as we pray for him for his health happiness and Holy guidence we love you Holy Father
We pray that when we die the church still prays for us
We pray outside our third eye on our forehead and let joy up we pray other religions words aswell some wise say silence is great aswell I pray that Pope Francis teaches that to turn to god is dig up your mind and putting it from that viewpoint to this
We accept prayers for us we pray to gift our family we pray on our foods and eat we pray at night to sleep we pray in the ambrosial hours which is any time with out sim we pray in our intentions yet silent
We pray in between our breath in that pause to see that silent region we pray from each life molecules around we pray with our mouth we pray with the rosery
We pray in each breath the release the word to rise up to the third eye we pray towards us from surrounding and accept inside without making a sound just listening we pray together as a church
Please Pope Francis teacher tell us how to pray ask god to hear us we pray inside our heart we pray around our head immersed in god we focus on Yahweh name as the centre of creation as god is in it aswell
#PrayTogether with Pope Francis Amen🙏
For the Pope