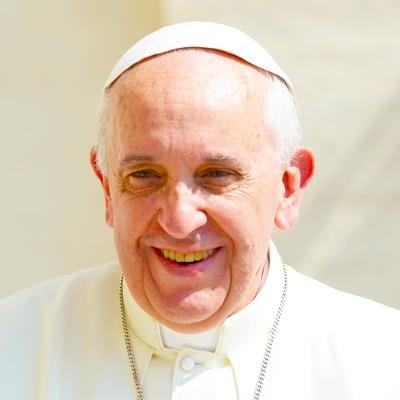 2019/05/12 10:16:51
1918
han rezado
On this World Day of Prayer for Vocations, let us join in prayer and ask the Lord to help us discover his plan of love for our lives, and to grant us the courage to walk in the path that, from the beginning, he has chosen for each of us. #Vocations
MAY OUR DEAFNESS TO GOD'S VOICE TURN TO JOYFULNESS HEARING FAITH & HOPE & LOVE IN TODAY'S BEAUTIFUL STRUGGLES INTO TOMORROW'S TRIUMPHS
May there be more vocations to the priesthood and sisters. Amen
Lord I pray for all those who are facing crisis in their vocation
dear lord pray for peace in the world and for vocation and religious life lord hear our prayers amen Jeanette
pray my children find their strength and illuminated path from God our heavenly Father
In the midst of all who request your prayers & blessings, I pray for you, Your Holiness, that you discern our Lord's will for you, for our Holy Catholic Church, and that through you, many more will come to believe🙏❤️🙏
Please pray for all couple's who cannot have children and are broken hearted .Please pray for all women who have abortions.
God bless! I pray for God's wishes come true I know I believes in us and hopefully he doesn't set up expectations lead to each other thank you God for my life and every day you give me let me hold my heart in your arms
Thank you Pope Francis for praying for Africa and loving Africans. May God continue to bless you. Bro Noa, ficp Uganda.
Pope Francis, please pray for my partners daughters Hayzel. She is only a year old and is facing very serious medical issues which could include Leukemia. Please pray that Hayzel be healed, that she receive the best medical care possible, and that her family be filled with strength, and patience.
please all pray continuously for our Holy Father. we cannot live without him Holy Holy Spirit guide him akways
Dear Pope Francis, I pray for all the single parents in this world to be granted patience, courage and strength to look after their children and bring them up with faith and commitment to God and live in peace and love. May they be guided and by the force of Jesus and the Holy Spirit.
Father, please pray for my grandma...
Please pope Francis pray for my son Bobby who has prostate cancer. And bone cancer spin. And skull. Please ask the lord Jesus to spread his precious blood upon him. And heal him. He has four children and his wife. Sincerely Josephine
Please guide me. It is hard to discern if am on the right path. Amen.❤️
GOD. let me do your will and not my own.
God please be with us always, we are lost without you. Amen
(sorry,... didnt say.. Please.. forgive me dear Pope Francis 🙏❤️
Dear Pope Francis, pray for my family, specially my mother, sister and my friend fighting against cancer. Give me strenght & protect me and them against evil and toxit people! my dear Holy Father in Heaven I thank you for all your blessings & grace, as in the past, now and in the future, AMEN ❤️...
Dear Pope, can you please pray for me? I really need your prayers.  
i pray that my family be blessed and aspire to please your will
I will think of you before I speak and act! Lord help me be more like you!!
Lord Jesus, please transform my life as I surrender to you. Amen
Love, I was expressing love to my business partner today and he was a little confused because anger was consuming him about a previous employee who took advantage of him. I told him to use love to focus on your work and your family. Not revenge. Love is God, Love is peaceful.
Prayers for my chemotherapy today have faith in God's plan
Jesus, my Lord, we trust in you.
Prayers for my disabled son. His brain injury occurred Dec 9 2015. My husband and I care for him. Please pray for healing and for all our family to adjust to the changes.
Put us and then help keep us on the straight and narrow path so that we may join You in Your kingdom.
Amen. I pray that this spark of desire for the vocation to priesthood in me may not die but may be directed by God according to His Divine Will, to the greater Glory of His name and Service to humanity.
Although I am disabled from work that would provide an income, God has keep me very busy! Always happy to see your messages.
lord hear our prayers 🙏🕯🙏
Please help my son get his life back together.. he's in a dark place, any prayers are welcome. Thank you...
Place our lives in his hand ...Amen
Vocations