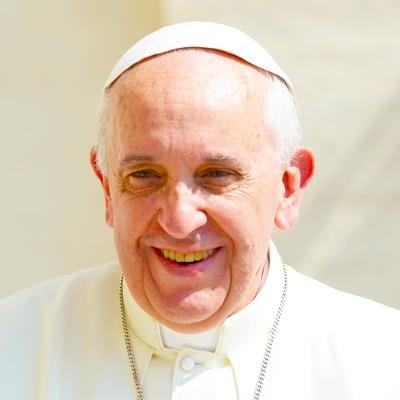 2019/02/22 06:10:54
742
han rezado
We are celebrating the Chair of St. Peter the Apostle. Pray for me and for my ministry--also for Pope Benedict--that I always and everywhere confirm my brothers and sisters in the faith.
Lord hears our prayers. Amen
Dear Holy Father, most beloved of God, there are many of us, who in knowing you serve on the Chair of St Peter as Christ's representative on Earth, are greatly concerned regarding the 2030 agreement you signed with the United Nations. Can you please address your actions in doing so.
LORD please protect pope Francis with your precious blood
Dear Jehovah God, please forgive me just this once for my misguided prayers. I know that I know nothing and understand nothing. But this is what I believe about Pope Benedict. He is what they would call "possessed by a demon" but what I know in my heart to be misunderstood. Pope Benedict has...
Dear Jehovah God, and for all these may Your Name, our King, be continually blessed, exalted, and extolled forever and all time. Ps 90 Lord Jehovah God, You are YWYS' place of refuge in all generations. Before the mountains are born and You give birth to the earth and the world, even everlastin...
Please pray for my mentally ill daughter who lives on the streets, uses some drugs and seems to have her personal devil. Thank you.
God bless You Papa Francesco, thank You for Your love, we love You too so much ♥️, You are in our prayers, we trust you and we belive our Father guide You and protect our Church and all World 🙏 God bless Pope Benedict 🙏
Holy Fr. I shall pray for you and Pope emeritus Benedict.
May God Bless our Holy Father Francis & Pope Emeritus Benedict as they lead our Church through these turbulent times. Hail Mary...
Holy Father, we are praying for you & Pope Benedict. Please do everything necessary to save the children & comfort the victims whose souls cannot rest; who live every moment with broken bodies & hearts! Shepherd the poor sheep! Lumen Christi! JMJ St. Peter St. PiusX
Lord, please watch over and guide Pope Francis, as well as Pope Benedict.
God I want a grade in UNEB 2019 I mumbere nobert mubunga
Lord please hear our prayers. Amen
Dear Holy Father, use the Chair to demand concrete action on the church's abuse of minors. Carpe diem.
God bless Pope Francis and the Church 🙏🏻
Chair of St. Peter the Apostle