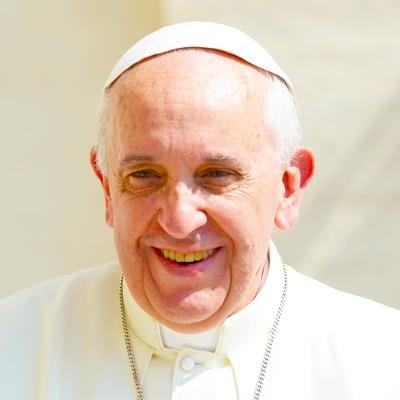 2019/11/25 09:00:00
6283
have prayed
I ask you to join in praying each day for the conversion of hearts and for the triumph of a culture of life, reconciliation and fraternity.
LET ALL OF MANKIND REALIZE WE ARE CREATED IN GOD'S IMAGE, CHARGED TO LIVE A LIFE OF LOVE, NOT HATE
GOD BLESS OUR MAN AND WOMEN SERVING OUR COUNTRY AND PROTECTING US.😇🙏🙏🙏
Lorraine Carr and son,please pray for us,we lost my husband Anthony, and Anthony dad suddenly our hearts are broken.my 40 year anniversary of being married to a great friend husband and dad.God rest his soul.
lord i oray for peace...amem
....the.holly.virgin..grazie..prayer.for.yours..buon.natale..amen..
....thank.you.for.prayer.i.m.not.fr om.romania..i.m.kidnnated..the.holly.virgin.mary..in.a.house..i.have.i.m.from.state.united.of.amerika..of.north..
eaucharistic heart of jesus with all our heart we love you guide us all your people of all mankind amen
lord have mercy on us amen
Milosrdni Isuse❤🙏Promjeni naša srca🙏Srca onih koji vode naše zemlje i narode.Prosvijetli nam tamu srdaca🙏❤ Očuvaj Petra naših dana,papu našega Franju🙏Ti koji živiš.Amen
Nuclear weapons are the ultimate destruction of the earth. Lord have mercy! Christ have mercy! Almighty God have mercy! All Holy Trinity have mercy on us!
goodnigth lord..guide us the whole nigth with my family for we can see your beautiful creature tommorrow as we wake uo amen...
good morning lord..i am so thankful for this new morning you have given me i praise you with all my heart and soul...praise you god praise you lord praise you jesus..amen...guide us and spare us from the threatening of thyphoon...our country.family and all your creatures in our community amen
rosalina vitales... The Universal Prayer;
lord i believe in you increase my faith i trust in you.strengthen my trust i live you ket me live you more and more i am sorry for my sins deepen my sorrow.
i worship you as my first begening long for you as my last end i oriase you as my constant helper and call on you as my loving protector
guide me by your wusdom.cirrect me w/your justice comfort me w/your mercy protect me w/your power
i offer you lord my thougths ti be fuxed on you my words to have you for thier theme my actoins.to reflect to be endured for your greater glory
i wnat to do what you ask of me in the way you ask fir as long as you ask bbecause you ask it
lord enkithen my understanding strengnthen my will purify my heart and make me holy help me to repent fir my oast sins and to resist temptations in thr future help me to rise above my human weaknesses and to grow stronger as a christian
ket ne love you my lord and my god and see myself as i really am a pilgrim in thus world a chrustuan called ti respect and love all whise luves i touch thise in authority over me or thise under my authirithy my fruends and enemies
help me to conqure anger wth gentelness.greed by generisuty apathy bt favor help me to forget myself and reach out towards others make me prudent in planning. courageous in taking risks make me patient in suffering assuming in prosperity
keep me lord attentive at prayer temperable in foid and drink. diligent in my work firm in my goodness
let my consience be clear my conduct w/out fault my speech blameless my life well ordered
put me on guard against my human weaknesses
let me cherish your live for me keep your law and come at last to your salvation
teach me to realize that this world is passing.that my true future is the happines of heaven that life on earth is short and the life to come eternal
help me to preparefor death with a proper fear of judgement,but a greater trust in your goodness lead me safely through death ti endlessjoy in heaven grant this trough christ our lord amen
jeff, that jesuit has a human side as well, and the burden of faith calls for brotherly compassion. he shall not return, for we are the shame of god!
please, also pray that christ return that in ending nuclear weapons we may fjnd a non nuclear solution to our eternal defense duties, carrying on the banner of wisdom from romulus's successor up unto the current geopolitical endgame. glory to our world without end! hail mary!
oh my jesus trough the immaculate heart of mary i offfer you my prayers.works sufferings of this day.i offer them for all the intentions of your most sacred in union with the holy sacrifice of the and for the intention of the holy father amen
good morning lord...i thank you for this morning that you gave me another day... bless us all in our family...amen
lord...i ask guidance for all .pls spare our children from harm.those kidnappers in our place.all mu grandchildren pls.keep them safe upon thy are goung to school and going home and all students in our community amen thank you lord..
i pray that you willtake fir yourself what ever goid i migth have for yourself whatever goid i migth have done this day,and that you will forgive me for what ever ebvil i migth have done amen.
prayer at bedtime; oh my god i adore you and i love youwith all my heart i thank you for having created me for having saved meby your grace and for having preserved me during this day.
our father in heaven hallowed be thy name thy kingdom come thy will be done on earth as it is in heaven give us this day our daily bread and forgive us our trespasses as we forgive those who trestpass against us and lead us not into temptation but deliver us from evil amen.
thank you lor god for your unconditional love amen
a jesuit whom declares "he will not return" is in fact a traitor
rosalina vitales: oh my god i adore you and love you with all my heart
rosalina vitales oh my jesus i offer you my prayers works joys and sufferings of this day..grant that they may be all in according to your will and for your greater glory amen
rosalina vitales. thank you lord amen
Ella:lord, pls.give us strenght to love, forgive, pray & be grateful for everything we have
rosalina vitales; may the lord spare us from all kinds of harm,danger and heavy calamities in jesus name amen
May our countries throughout the world be nourish with the fullness of God's love with peace and tranquillity rest in people's hearts and their governments. Amen. 🙏
En verdad Francisco, necesitamos una cultura de vida en todo Gracias Papa Francisco por recordarnoslo. Que mis oraciones acompañen las suyas y las de millones de humanos para que encontremos convivencia, perdon y paz.
lord. thank you .. you wake me up this morning..i pray for world peace amen..
We need to tell others to have faith. We need to thank God every second of the day. Thank you Father. Amen
Father, Creator, Glorious Savior and the Holy Spirit who gives us love, respect and all that is good, please for man, us. We fear and worry about poverty, hunger, war, the end of the earth. Yet we do not remember to love, pray, have faith and to thank you each second. Forgive man, us. Amen
lord pls.apare us from all kinds of harm and danger and also to our pope...give him strength ..amen
Lord God, help us to move away from a culture of war and antagonism, to a culture of diplomacy and fraternity.
End Nuclear Weapons