2020/07/14 23:02:34
4
haben dafür gebetet
Pidamos para que sepamos y podamos dar respuestas solidarias a las necesidades de las personas, especialmente por las personas que a causa de la crisis económica de la pandemia se enfrentan a situaciones difíciles como los sin techos acá en Chile que les toca enfrentar el invierno en las calles.
2020/07/14 22:36:33
9
haben dafür gebetet
Come Holy Spirit, teach us Faith, Hope and Love. Ps 94:5, Mt 11:25— St. Christina, help us to see beyond the things of the world and to realize we are never alone with God and that we are surrounded by a "great cloud of witnesses that have gone before us."  😇 St. Christina pray for us sin...
2020/07/14 22:27:18
5
haben dafür gebetet
Corazón de Jesús, concede a los justos la perseverancia, a los pecadores la conversión y luz a los no creyentes. Bendice a mis familiares, amigos y bienhechores. Asiste a los moribundos, libra a las Benditas Almas Del Purgatorio y extiende sobre todos los corazones EL IMPERIO AMABLE DE TU AMOR!
2020/07/14 22:26:23
8
haben dafür gebetet
Please pray for me regarding my vocation and what I should do at this time.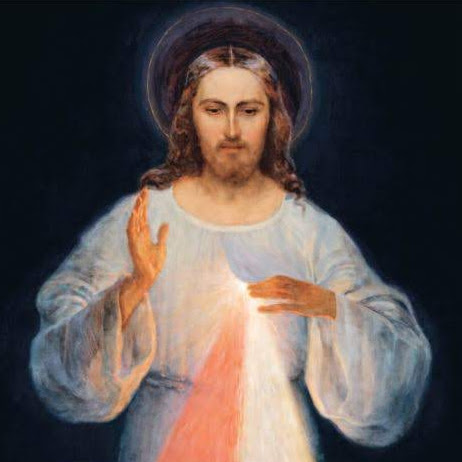 2020/07/14 22:02:36
7
haben dafür gebetet
Les pido a todos mis hermanos de la Red Mundial de Oración del Papa una Oración por la niña mexicana Jazmin, que esta sufriendo en su cuerpo por la leucemia y en su alma por la ausencia física de su mamá.
Dios tenga Misericordia de ella.
De antemano, gracias !!!! Padrenuestro, Ave María y Gloria.
Señor, Médico Divino en tus manos ponemos a Jazmín, para que la sanes. En Ti confiamos.🙏♥️
2020/07/14 21:52:37
5
haben dafür gebetet
Por la salud y recuperación de Luis Fernando quien está teniendo dolor intenso en el abdomen, te rogamos señor
2020/07/14 21:04:46
7
haben dafür gebetet
Por isso tenhamos confiança e cheguemos perto do trono divino, onde está a graça de Deus. Ali receberemos misericórdia e encontraremos graça sempre que precisarmos de ajuda.
2020/07/14 20:23:25
15
haben dafür gebetet
Papa God I surrender to you Papa & Kuya.That they may have a change of hearts & minds.That they will acknowledge you & fear & neglect their old life in drugs.Guude them that they may find the way towards you.Amen
🙏🏻you are not alone. Lord have mercy. Amen
2020/07/14 20:21:16
12
haben dafür gebetet
Thank you Papa God for today.Guide our family that we will be able to do or follow your will.Protect our family esp that we still fear for what had happen last time.Guide that we will be able to acknowledge all the wonders that you have given us & be able to share it to others.Protect our family.
2020/07/14 20:02:51
15
haben dafür gebetet
Dear Lord please bless this network & everyone on it & all their families and friends, and the Pope for creating it. It is a beautiful place of love, freedom, honesty & faith and it helps me immensely through some very difficult times. Bless all the kind souls on here & please help it to grow🕯️