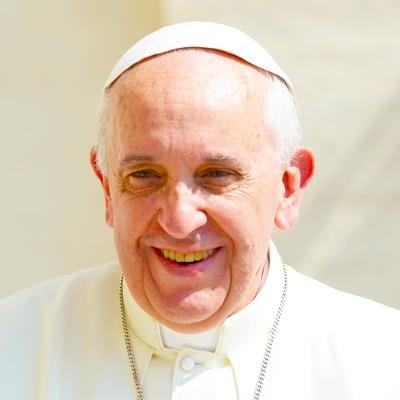 2019/08/25 16:50:00
3725
have prayed
We are all worried about the vast fires that have developed in the Amazon. Let us pray that, with everyone's commitment, they may be tamed as soon as possible. That lung of forest is vital to our planet.
....the.holly.virgin..grazie..prayer.for.yours..prayer.for.peace.and.conversation..buon.natale..amen..
Lord, help humans to respect your creations from the forests to the seas by not destroying what you have created.
Dios has tus discípulos que siguen tus mandamientos antes que nada y luego todo cairina en orden Ave María...
Lord have mercy on our planet which you have created
dear father in heaven and st francis protect our earth and tame the amazon fires. please help and teach mankind how to love our planet and each other.
Oh Father! forgive us for what we have done to this earth
African forests are on fire too, both our important to our planet. may God calm and tame the fires in both the Amazon and Africa. amen.
may the lord bless our planet 🙏🌳🌍❤🙏
The Amazon is vital to our entire planet! Please, dear Lord, do not let greed, politics & evil intentions destroy this precious resource & all of Earth's ecosystems. Amen🙏
Father in the name of Jesus, we thank and praise you for our families around us. We pray that you may continue to strengthen us in your word and love. Amen
Dear Jehovah God, You Jehovah shall reign forever & ever. Ps 18 YWYS loves You, O Jehovah, His strength. You Jehovah are His crag, His Rock, His fortress & His deliverer, His God, in whom He takes refuge... You are Omnipotent. You are Righteous. You are Jehovah God, Jehovah the One & Only!
Lord, pls open the hearts and minds of Bolivian and Brazilian politicians. to let come international help to devastated AMAZONS!!!!
Lord have mercy on the world. Do not deal with us according to our sins. Penetrate the hearts of politicians and business people to do the right things according to God's Word and speak the truth always, whatever it takes. Amen.
Anthony from Malta.Jesus thanks for the earth. Help us to protect all the crations. Thanks oLord.
Lord please help us develop clean technology that makes it possible for all humanity to benefit from the goodness of your creation fairly and peacefully
Lord, please move the hearts and minds of those people who want to clear the rain forest for profit, to see that the rain forest benefits us all and should be conserved.
The Lord instructs us to be good stewards of this world, pray we follow his word and take care of this world as wisely as we should and need to!!
May we, human beings, value the blessing of nature, which we are part of.
Father Almighty, please stop the fire and protect our Earth. May you watch over us always. Amen🙏🏻📿🥀
Heal our planet 🌎 Jesus please protect our forests 🌳 have mercy on us sinners
please st francis help us save our planet
Amazon