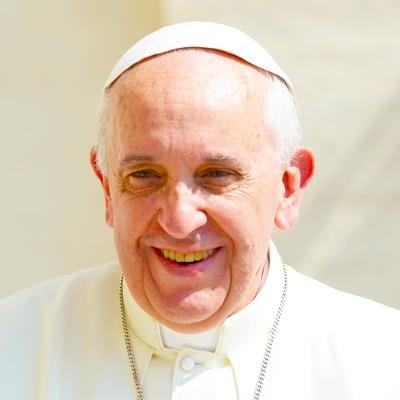 2020/01/20 10:20:00
3131
have prayed
Nurses are the most numerous healthcare workers, and those closest to the sick, and midwives carry out perhaps the noblest of the professions. Let us pray for all of them, that they may do their precious work in the best possible way.
Dear God. protect all nurses, doctors and all in the medical field. spare them from sickness and give them strength. Amen
Heavenly, my son,my daughter-in-law and my niece.your servants in the medical profession. I ask you to bless, protect and guide them always. I also pray for all who give of themselves es to care and save us daily. Lord, hear our prayer. Amen
As a nurse of 30 years I can tell you we need all the prayers we can get. I rely on the guidance of Mary to help me every day. now I feel like I can have the power of the masses. thank you Pope Francis!
Thank you Holy Father for this prayer. I'm retired from being a Nurse Tech, Med Aide, Home Health & Hospice CNA. I pray for all the caring & wonderful Nurses I was blessed to work with and be cared for by. 🙏
God bless all nurses and midwives.May Our Lord watch over and care for them, just as they do for all of us.
I pyay for my daughters safe delivery and for all those involved at the hospital.
I ask for prayer today as my dad goes in for surgery. 🙏❤️
Lord help all medical personal to carry their jobs with faith always 🙏❤️
Isuse!🙏Molim Tebe,koji si sama ljubav❤ za sve sestre i braću koji brinu o potrebitima!🙏
lord help all medical assistants specialy all nurses and midwives to carry on thier jobs with faith in you amen
I pray for nurses who are forced against their will to participate in abortion.
God Bless you All!❤️🤗✝️🙏! Thankyou for your help and long Hours. ❤️
Thank you for recognizing the importance of nurses and midwives. I had two incredible nurses care for me when I went into early labor with my son. His birth went smoothly thanks to them. Thank You Lord in Heaven for all of the nurses at St. Anthony's hospital who cared for me and my son.
Thank you Holy Father❤️. I have been an anesthesia nurse for 36 years. I always say a prayer for my patients. Amen🙏🏻
amen they are truly angels of god here on earth.
2020 – Year of the Nurse and Midwife