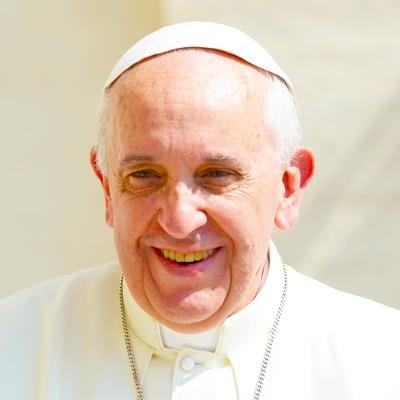 2019/06/28 08:57:00
6215
have prayed
Today we celebrate the 175th anniversary of the Pope's Worldwide Prayer Network. I invite you to pray with me to be united to the Heart of Jesus and to enter together into a mission of compassion for the world.
Lord hear our prayers. Amen
we pray for Pope Francis and his intentions, gobless him
mayor,Micheal. I'm going threw the Olympics,ticket,base
may the spirit of christ burn within the laity of holy mother church as the divine mercy is triumphant! alleluia!
thanks,I'm not in good shape,I'm bleeding in my stomach,I taste blood in my mouth . I fell,my brother is not available to provide help, any of the 3 of them.
hard life somewhere in africa and the EU issues shall be resolved....
someone is giving a hard time here....please pray for us
pray for those who are addicted to drugs
prayers from Thailand too
God bless you and your work. Continue to do good things for our church and it's people
can i get everyone pray for my nephew jeremiah yirmed to recover from his state of coma
God bless you and you remain in our prayers! In Jesus beautiful holy name I pray. Amen!
we love you Papa, always praying for you and the priests ,daily before the Blessed Sacrament!
THANK YOU POPE FRANCIS🙏 PLEASE PRAY FOR US. GOD BLESS YOU🙏
As your Papacy is consecrated to the Immaculate Heart of Mary so am I. I pray for your intentions daily. Thank you for all you do on our behalf. Would you please declare the Fifth Marian dogma of Mary. She has requested this through the mystics and has promised it will open the door to many graces.
Amen🙏. Thank you Holy Father for this app and to fully realize how many brothers & sisters around the world are praying for me & all those in need daily. God Bless you!🙏❤️🙏
I had a vision of this app and here it is, God bless all
thank you for holy father, give us this opportunity to pray each other. may the lord bless our holy Pope Francis and keep him safe in his care. 🙏♥️📿
Thanks for this app. God bless us all🙏
Thank you, Lord for giving this opportunity to remember you everyday.
The Lord bless and keep you Holy Father 🙏Thank you for your guidance and peace be with you🙏.
Congratulations Holy Father. I pray with you for you and our world every day! AMEN🙏🏻 Rosalie
For the mission of this network, I thank You Lord Jesus Christ! Please be near to us, guiding our fellowship and our work.
please remember me on your prayers
With the help of this app and people in the network, I benefit from the comfort of being able to feel and received spiritual support from other brothers and sisters. I am grateful to all of them, without their prayers, the recovery journey from my spinal operation would not be as smooth. Amen!
dear pope francis thank u 4 this network. there are such wonderful people here who are god's best! they have helped me personally and i in turn iprayfor others in hopes i can return the feeling of peace given to me from here. it has brought me closer to our lord. i now enjoy mass everyday. bless ...
Grazie mille for creating this app as I feel so blessed that I've made some nice new friends from here. May the Lord continue to bless our community here🙏🏻📿🥀💓
🙏God bless everyone here, let's continue to pray everyone, Amen
175th anniversary